Submissions Period: January 2–February 15, 2017
2017 Judge: Srikanth Reddy
The Lindquist & Vennum Prize for Poetry is an annual regional prize, presented in partnership by Milkweed Editions and the Lindquist & Vennum Foundation. Established in 2011 with the aim of supporting outstanding poets from the upper Midwest and bringing their work to a national stage, the prize awards $10,000 and publication by Milkweed Editions. The winner is selected from a small number of finalists by an independent judge. View previous winners»
Eligibility
Submittors must currently reside in North Dakota, South Dakota, Minnesota, Iowa, or Wisconsin.
The submitted manuscript must be unpublished, though individual poems may have been previously published.
Poets should refrain from entering the contest if their relationship to the judge in a given year constitutes a conflict of interest. Milkweed Editions reserves the right to disqualify any entries deemed to jeopardize the integrity of the contest. Similarly, poets published by Milkweed Editions within the preceeding two years are not eligible to enter, and the submitted manuscript cannot be currently under consideration for publication by Milkweed Editions. Submissions will not be accepted from employees of Lindquist & Vennum, The Minneapolis Foundation, Milkweed Editions, or their families or relations.
Guidelines
Entries should be submitted via Submittable.
MANUSCRIPT: Poets may submit one complete, book-length collection of poetry. No identifying information may appear on the pages of the manuscript. If the author's name appears within the body of the text, please omit it, black it out, or use a pseudonym (this may be changed if the manuscript is selected for publication). Please include a title page (with the author's name omitted) and table of contents. Pages must be numbered.
POET INFORMATION: You will be asked to provide the following information when submitting. Please DO NOT include this information within your manuscript's file. 

Poet's name, address, email, phone number, and a short biographical statement.
Manuscript's title, page count, and a list of any poems within that have been previously published, and where they have been published.

Simultaneous submissions are acceptable, but poets must notify Milkweed Editions by withdrawing their manuscript via Submittable if it is accepted elsewhere.
Incomplete submissions cannot be guaranteed consideration for the prize.
There is no entry fee.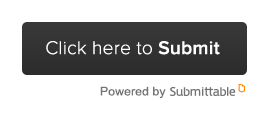 Finalists & Winner Announcements
Finalists will be notified and announced before April 1 and will be invited to read at Milkweed's annual National Poetry Month public reading on Thursday, April 13 at Open Book in Minneapolis, MN. The winner will be notified and announced before May 1. The winning collection will be published in the fall of 2017, and a public book launch and celebration will be held in November in Minneapolis.
2017 Judge: Srikanth Reddy
SRIKANTH REDDY is the author of two books of poetry, Facts for Visitors (2004) and Voyager (2011), both published by the University of California Press. A scholar as well, his critical study Changing Subjects: Digressions in Modern American Poetry was published by Oxford University Press in 2012. He has received fellowships and awards from the Asian American Writer's Workshop, the National Endowment for the Arts, the Whiting Foundation, and the Creative Capital Foundation, among others. A graduate of the Iowa Writers Workshop and the doctoral program in English at Harvard University, Reddy is currently an Associate Professor of English at the University of Chicago.
MILKWEED EDITIONS is one of the nation's leading independent publishers, with a mission to identify, nurture and publish transformative literature, and build an engaged community around it. The LINDQUIST & VENNUM FOUNDATION was established by the Minneapolis-headquartered law firm of Lindquist & Vennum LLP and is a donor-advised fund of The Minneapolis Foundation.