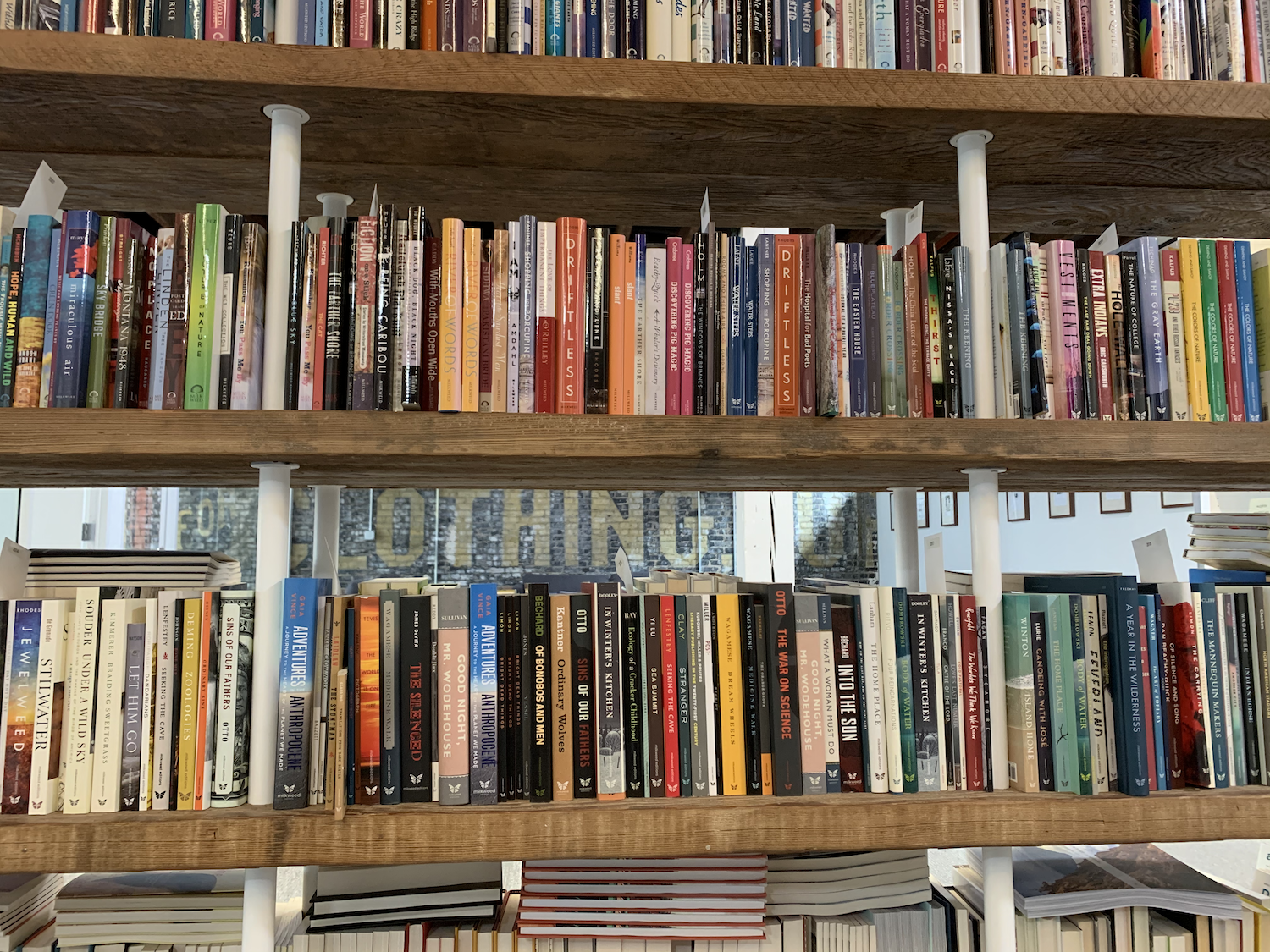 Celebrating 40 years of Milkweed Editions
Milkweed was founded as a nonprofit book publisher in response to consolidation in the commercial book publishing industry and animated by the belief that books play a crucial role in shaping a better world. Four decades later, your donations ensure that Milkweed continues to create much-needed space for the books and writers we publish.
Give a donation today to help unlock a $10,000 matching gift! Your donation, whether one-time or monthly, will be matched by an anonymous supporter, doubling your impact.
Celebrating Braiding Sweetgrass
In 2020, seven years after it was first published, Braiding Sweetgrass by Robin Wall Kimmerer appeared on the New York Times bestseller list where it has been now for over a year. This special book has over two million readers in the US, and it has been published in eleven languages and fourteen territories (and counting!).
Braiding Sweetgrass has moved readers to enact land conservation efforts; develop new curricula; create paintings, sculptures, music, and knitting patterns; write wedding vows; and engage in countless conversations.
"Together, this is how the world changes. We have braided a Sweetgrass community, awakening for each other the knowing that we are not alone. The strength of that community has the power to activate change, and our collective rhizomes are spreading."

––ROBIN WALL KIMMERER, introduction, Braiding Sweetgrass special edition (2020)
"By far, the one publication from Milkweed Editions that changed my present outlook, my sense of history, and my forward-seeing self is Braiding Sweetgrass by Robin Wall Kimmerer."
—KAREN
"I think it is very difficult, if not impossible, to find a book more beautiful than Braiding Sweetgrass. I would even call it a holy book. Thank you for publishing it, and for recognizing its exceptional quality even among exceptional books."
—MICHAEL
The Seedbank series of world literature expands our publishing program to bring ancient, historical, and contemporary works from cultures around the world to American readers. Just as seedbanks protect biodiversity, this series protects cultural diversity—exposing readers to new, endangered, or forgotten ways of seeing or being in the world. The latest books in the series include a retelling of the Chukchi creation story, an exploration of the teachings of ancient Greek poetry, and a Tuvan boy's coming-of-age story. Below is the list of all available Seedbank titles as well as the next book in the series, For Joshua by Richard Wagamese, scheduled for publication in 2022.
The Milkweed Fellowship Program
The Milkweed Fellowship is grounded in our belief that books have the potential to change the way we live in the world, and that equity is essential to a vibrant, diverse, and empowered literary ecosystem.
Milkweed is committed to offering intentional entry points into the book publishing and nonprofit fundraising fields to those who hold the potential to transform and reimagine what literature can accomplish in a changing world. Read more about our fellowship program, and meet our current fellows below!
Transparency & Accountability
Looking for more detail? View our 2020 Form 990.
Further, we follow a strict donor privacy policy that pertains to the collection of personal information, both online and offline, about our donors.