Milkweed Editions offers an intensive immersion in independent book publishing through our nationally recognized paid internship program. Over the course of the session, interns will contribute meaningfully to work across all areas of our operation, including editorial and acquisitions, book design, publicity, sales/marketing, digital and community engagement, development (nonprofit fundraising), and nonprofit arts administration. Interns also have the opportunity to learn about the bookselling industry through Milkweed Books, the independent bookstore operated by Milkweed Editions. We try to tailor project assignments to individual interests as much as possible, but please keep in mind that one goal of the internship is for participants to develop an understanding of how each department functions within the context of the others while also exposing participants to a wide range of career trajectories across the industry. The small size of our office and comprehensive approach of our program—working behind the scenes with books from the pre-acquisition stages through to the final point of sale—offers a breadth and depth of experience while mentorship and professional development sessions provide deeper opportunities for engagement, marketable skills, and exposure to long-term strategic thinking.
Internship hours are flexible, but typically average 20-25 hours/week over the course of four months. (A shorter duration with more hours dedicated per week can also be arranged.) At the completion of the internship, participants receive a $1,500 stipend. Throughout the program, interns receive free books, extensive mentorship, and a range of professional development opportunities. Please note that I-9 Employee Eligibility Verification is required. College credit may also be available for eligible applicants.
We are committed to making publishing an increasingly inclusive and equitable industry. We encourage applicants of all backgrounds, races, ethnicities, gender and sexual identities, and disability statuses.
Typical Responsibilities
Read, evaluate, and report on submissions of fiction, nonfiction, and poetry.
Support creation and maintenance of digital content, including Milkweed's website, blog, newsletters, social media, and more.
Assist in proofreading, copyediting, and fact-checking materials for all departments, ranging from manuscripts to digital content to fundraising materials.
Conduct substantial research and analysis, and offer recommendations on various projects, including new initiatives, grant proposals, special markets, and potential acquisitions.
Assist in planning and execution of author events and fundraising events, including preparing invitations, working with partnering organizations and external vendors, and coordinating logistics.
Assist in designing and developing publicity materials and marketing collateral, including press releases, catalogs, posters, signage, and galleys.
Assist in typesetting book interiors and conduct image, color, and typeface research for book design.
For relevant candidates: Assist or lead in creation and editing of a range of audio, video, and other multimedia content.
Support a range of administrative tasks, including preparing and executing mailings, maintaining database records, copying, filing, and sorting mail.
Participate in intern cohort and staff meetings.
Qualifications
Ambitious, driven, and detail-oriented individual with excellent written, verbal, and organizational skills.
Ability to work independently and with others, take initiative, and juggle various deadlines.
Dependability, flexibility, and ability to maintain confidentiality.
Experience with InDesign, Photoshop, Illustrator, any audio or video editing tools, photography, and videography are helpful, but not required. (Let us know if you have these skills!)
A passion for publishing and a curiosity about the inner workings of the industry, as well as a knowledge of contemporary literature, including titles published by Milkweed Editions.
Sessions & Application Deadlines
Exact internship start and end dates are mutually agreed upon and arranged with each individual applicant. If your start/end dates will be affected by your academic schedule, work schedule, or other factors, please simply note your availability in your cover letter. Internships are to take place at our offices in Minneapolis, Minnesota.
SPRING: Mid-January through mid-May. Applications due November 15. Please note: We are not hiriing Spring 2021 interns due to COVID-19 and staff working remotely.
SUMMER: Mid-May through early September. Applications due March 11. Please note: We are not hiring Summer 2020 interns due to COVID-19 and Minnesota's shelter-in-place order. 
FALL: September through December/early January. Applications open June 26 and are due July 26. Please note: We are not hiring Fall 2020 interns due to COVID-19 and staff working remotely.
Application
Applicants should submit the following as one combined PDF via Submittable (link below) no later than the application deadline mentioned above. Incomplete applications will not be guaranteed consideration.
A cover letter that includes answers to the following questions (your cover letter can be up to two pages):
—What is/has been the focus of your studies? What additional areas of interest or experience do you have beyond the classroom?
—What do you hope to learn during this internship? What kinds of learning opportunities and projects (see details above) sound most exciting to you?
—Working in publishing requires that you be an active, curious reader of contemporary literature, so please help us get to know you as a reader! What have you been reading and loving? 
 
Resume 
 
Writing sample/book recommendation: Help us get to know you as a writer (about books) and as a critical thinker. Please select one contemporary book you'd recommend and tell us why. Your recommendation can take the form(s) of personal response, critique, cultural context, or marketing/positioning and you may include up to one page single-spaced, though one savvy, very articulate paragraph will also do the trick.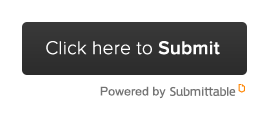 Questions may be sent to internships@milkweed.org.
It is the policy of Milkweed Editions to afford equal employment opportunity to all individuals regardless of race, color, creed, religion, sex, national origin, age, handicap, disability, marital status, sexual orientation, status as a disabled veteran, status with regard to public assistance, or any other protected class recognized by applicable laws.
Interested in interning? Learn more about Milkweed by familiarizing yourself with our books.