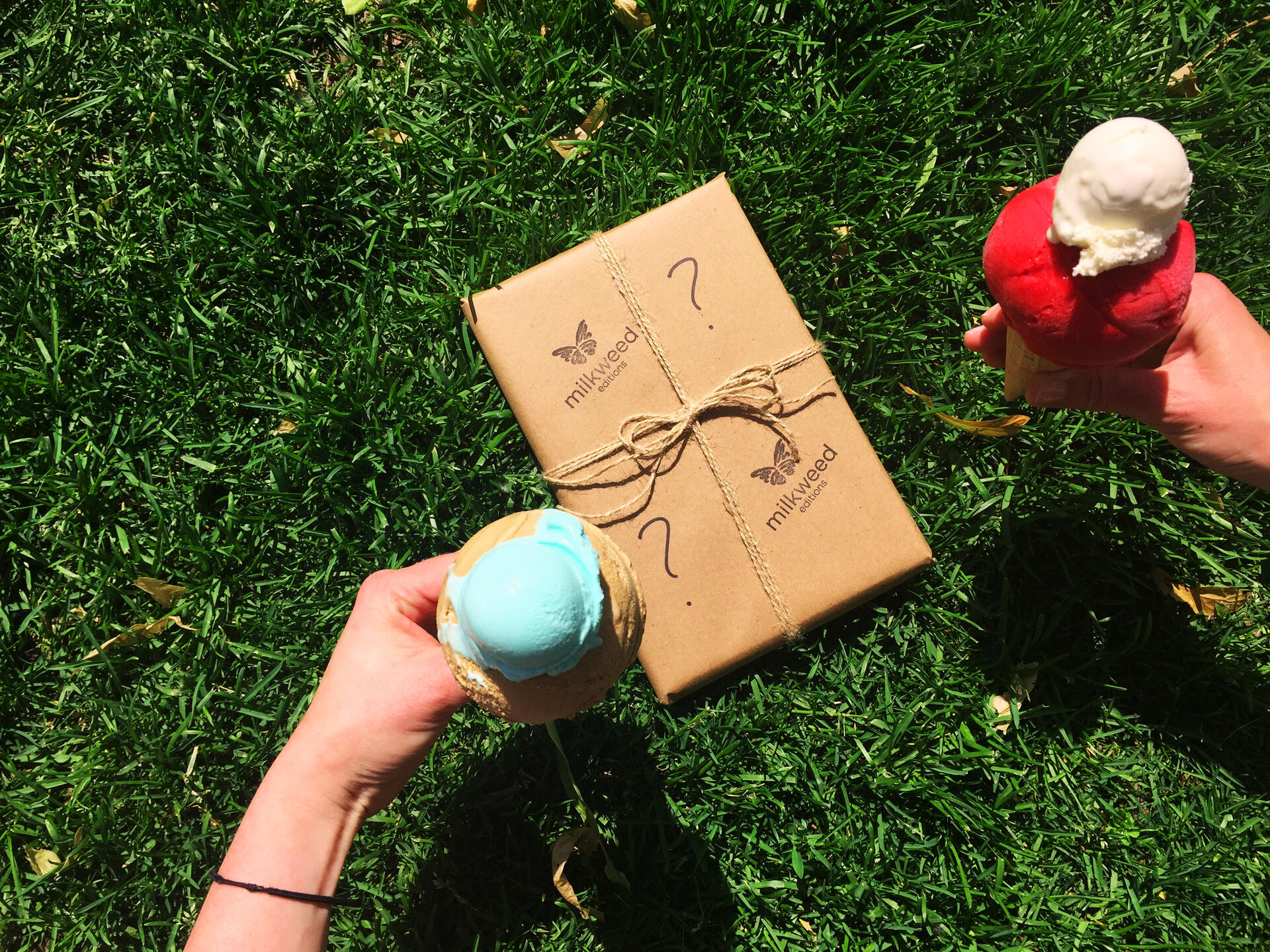 Mystery Date with a Book: Summer Reading Edition
Not sure what to read next but looking for something great?
Let us set you up! 
1. You pick the genre—fiction, nonfiction, poetry, or young adult fiction.
2. A member of our staff hand-picks a book published by Milkweed Editions.
3. You receive the mystery book in the mail and embark on your next summer reading adventure!
$25
Free shipping!
(Ice cream cone not included, but highly recommended.)