K. Iver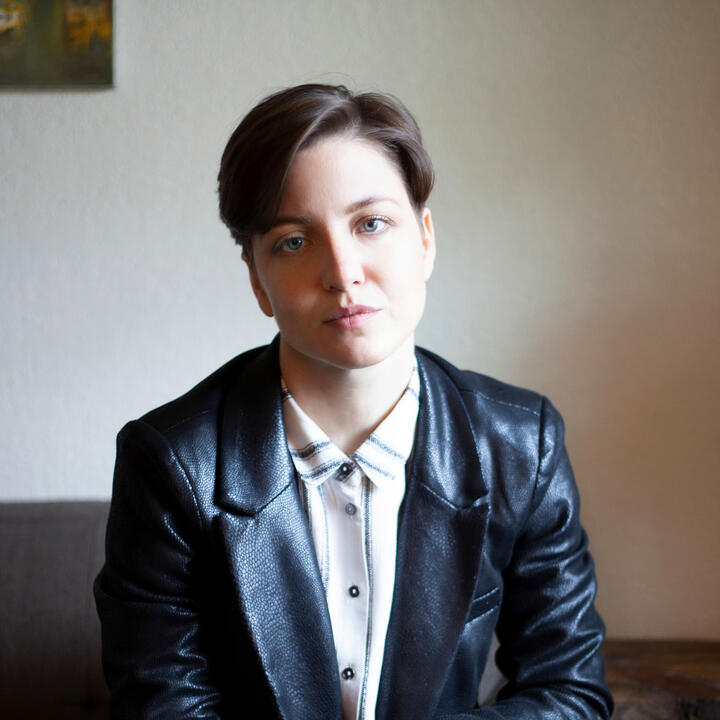 K. Iver is a nonbinary trans poet born in Mississippi. Their work has appeared in Boston Review, Gulf Coast, The Adroit, TriQuarterly, and elsewhere. They are the 2021-2022 Ronald Wallace Poetry Fellow for the Wisconsin Institute for Creative Writing and the recipient of the 2022 Helene Wurlitzer Foundation Residency Grant. They have a Ph.D. in Poetry at Florida State University. They live in Madison, Wisconsin.
Sign up for occasional updates about this author
You Might Enjoy
Blog Post
Milkweed Staff – 06/27/2022
K._Iver.jpg Milkweed Editions is thrilled to announce that K. Iver has won the 2022 Ballard Spahr Prize for Poetry ...
Event
Minneapolis, MN

—

12/09/2022
As part of the Loft's yearlong theme exploring Narrative Power, Courtney Faye Taylor will read from her Cave Canem Poetry...