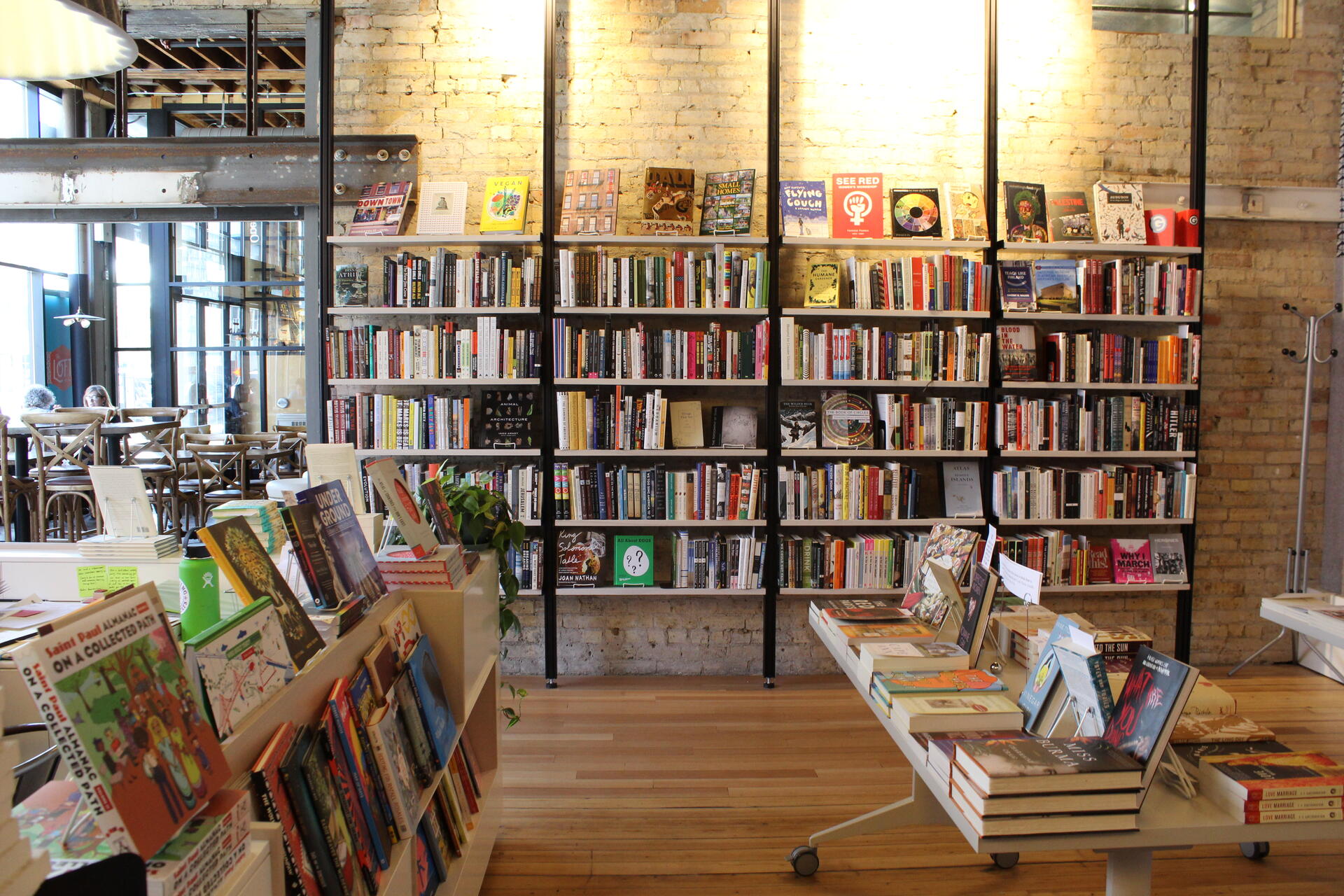 An independent bookstore
Milkweed Books
Hours & Location
Our brick-and-mortar independent bookstore at Open Book is open!
We're open during the following hours:

Sunday: 10 am to 2 pm
Tuesday: 10 am to 5 pm
Wednesday: 10 am to 7 pm
Thursday: 10 am to 7 pm
Friday: 10 am to 5 pm
Saturday: 10 am to 5 pm
Please note that our hours for the holidays will be as follows:
Sunday, December 24 (Christmas Eve): CLOSED
Monday, December 25 (Christmas): CLOSED
Tuesday, December 26 through Sunday, December 31: Regular hours
Monday, January 1 (New Year's Day): CLOSED
Order books online anytime via Bookshop.org.

CONTACT THE BOOKSTORE
1011 Washington Avenue South, Suite 107
Minneapolis, MN 55415
(612) 215-2540
Milkweed Books is located on the first floor of Open Book, the nation's largest literary arts center. In addition to serving as home to Milkweed Editions, Milkweed Books, the Loft Literary Center, and the Minnesota Center for Book Arts, the building offers the locally-owned FRGMNT Coffee, a literary commons, and event space.
For all inquiries about buying for in-store stock, ordering a book, or event proposals, please email our manager Natalie at natalie_marlin@milkweed.org.
General inquiries: call 612-215-2540.
About Milkweed Books
Milkweed Books is owned and operated by Milkweed Editions, an independent literary press. Our mission is "to identify, nurture, and publish transformative literature, and build an engaged community around it." Milkweed Books provides a space for this engagement, offering books we have published as well as books published by other presses we admire. We prioritize originality, marginalized voices, and books exploring our relationship to place and the more-than-human world. We are a resource for the neighborhood growing around us, a site of connection, community, and exploration.