Designed to honor the legacy of one of the most original and accomplished poets to emerge in recent years—and to reward outstanding poets for years to come—the Max Ritvo Poetry Prize awards $10,000 and publication by Milkweed Editions to the author of a debut collection of poems. Selected by an independent judge, the prizewinning poet will receive a standard royalty contract, simultaneous publication of the collection in cloth and audiobook editions, national distribution, and a comprehensive marketing and publicity campaign.
Next Submission Period: April 1–May 31, 2018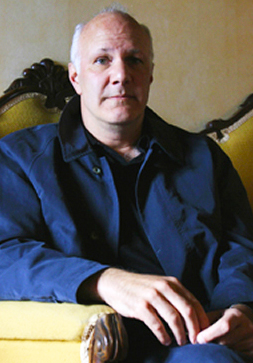 Henri Cole was born in Fukuoka, Japan. He has published nine collections of poetry, including Middle Earth, which was a finalist for the Pulitzer Prize in Poetry. He has received many awards for his work, including the Jackson Prize, the Kingsley Tufts Award, the Rome Prize, the Berlin Prize, the Lenore Marshall Award, and the Medal in Poetry from the Academy of Arts and Letters. His most recent collection is Nothing to Declare. A memoir, Orphic Paris, is forthcoming from New York Review Books. He teaches at Claremont McKenna College and lives in Boston.
Henri Cole has selected Ruth Awad, Graham Barnhart, Lauren Cook, Kyle Dacuyan, Allison Pitinii Davis, Rebecca Okrent, Matt Sumpter, and Jordan Zandi to serve as paid first readers for the prize.
Poets may submit one complete, book-length collection, defined as a manuscript of forty-eight or more pages. Poems may have been previously published in periodicals, chapbooks, or anthologies, but the poet must not have published, nor committed to publish, a book-length collection of poems. Manuscripts must be of original work by a single poet; translations are not eligible.
 
The submitting poet must reside in the United States. Please note: By law, Milkweed Editions must report cash prizes awarded to individuals to the Internal Revenue Service. Individuals in possession of a Social Security Number (SSN) or Individual Taxpayer Identification Number (ITIN) will receive a 1099. If the individual does not have a SSN or ITIN, they will receive a 1042 and could be subject to a withholding of a percentage of the cash prize.
 
Only online submissions via Submittable will be considered. There is an entry fee of $25.*
 
Simultaneous submissions are acceptable, but poets must notify Milkweed Editions immediately by withdrawing their manuscript via Submittable if it is accepted for publication elsewhere.
 
Submissions will be reviewed anonymously; the winner will be chosen from finalists selected by named first readers. Manuscript formatting: No identifying information may appear on the pages of the manuscript. If the author's name appears within the body of the text or within the acknowledgments, please omit it, black it out, or use a pseudonym (this may be changed if the manuscript is selected for publication). Please include a title page (with the author's name omitted) and a table of contents. Pages must be numbered. No manuscript revisions can be considered during the course of the contest, but the winning poet will have an opportunity to make revisions prior to publication.
 
We aim to ensure an ethical contest with a transparent process. Poets should refrain from entering the contest if their relationship to the judge constitutes a conflict of interest; poets may not have studied with the judge in full-time accredited courses within the last three years. Submissions will not be accepted from employees of the Alan B. Slifka Foundation or Milkweed Editions, their families, or relations.
 
Milkweed Editions reserves the right to disqualify any entries deemed to jeopardize the integrity of the contest.
​*Note: Milkweed Editions is an independent, nonprofit literary press. Entry fees help defray the costs of administrating the contest and publishing the winning collection. 

NEXT SUBMISSION PERIOD: APRIL 1–MAY 31, 2018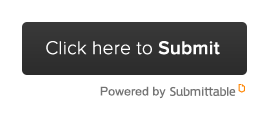 "All poets are heroes. Your book is your hero story. Take your reader on an adventure."
—Max Ritvo
Max came into our life at Milkweed Editions in May 2016 and quickly became our hero. Although he passed away just four months later, our experience publishing Four Reincarnations has underscored what it means to champion writers who are our heroes. We are delighted and deeply honored to celebrate Max's legacy with this prize, and to continue publishing outstanding emerging poets. Thank you to the Alan B. Slifka Foundation and its president, Riva Ariella Ritvo-Slifka, for supporting the Max Ritvo Poetry Prize.