Mikeas Sánchez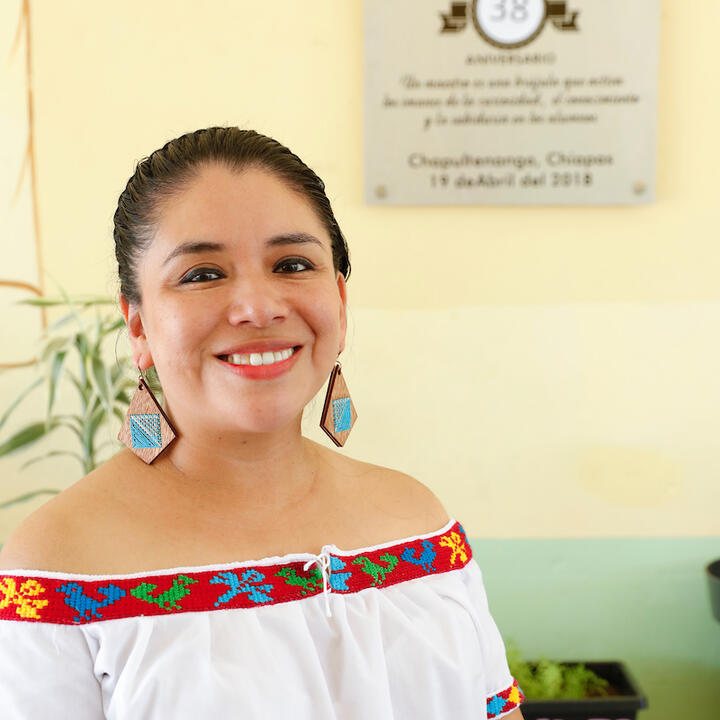 Mikeas Sánchez is the author of How to Be a Good Savage and Other Poems. She is one of the most important poets of the Indigenous Americas, working in Zoque, a language spoken in southern Mexico. She is the only woman to have ever published a book of poetry in that language. Her six volumes of poetry—including Mokaya / Mojk'Jäyä and Mumure' tä' yäjktambä / Todos somos cimarrones—are all bilingual Spanish-Zoque. Sánchez's work has been translated into Bangla, Catalan, English, German, Italian, Maya, Mixe, and Portuguese. In Chiapas, Mexico, she was awarded first place in the "Y el Bolóm dice . . ." Prize for Fiction as well as the Pat O'tan Prize for Indigenous Poetry. Sánchez is a radio producer, translator, community health promoter, and defender of Zoque lands. She lives in Ajway, Chiapas.
Sign up for occasional updates about this author
You Might Enjoy
Blog Post
Briana Gwin – 04/21/2023
Since its inception in 1980, Milkweed Editions has built an engaged community around "transformative" literature. But in an age where...
Event
Minneapolis, MN

—

06/14/2023
Join as Martha Collins and Nguyen Ba Chung read from and discuss Dreaming the Mountain , their translations of Tue...