Tuệ Sỹ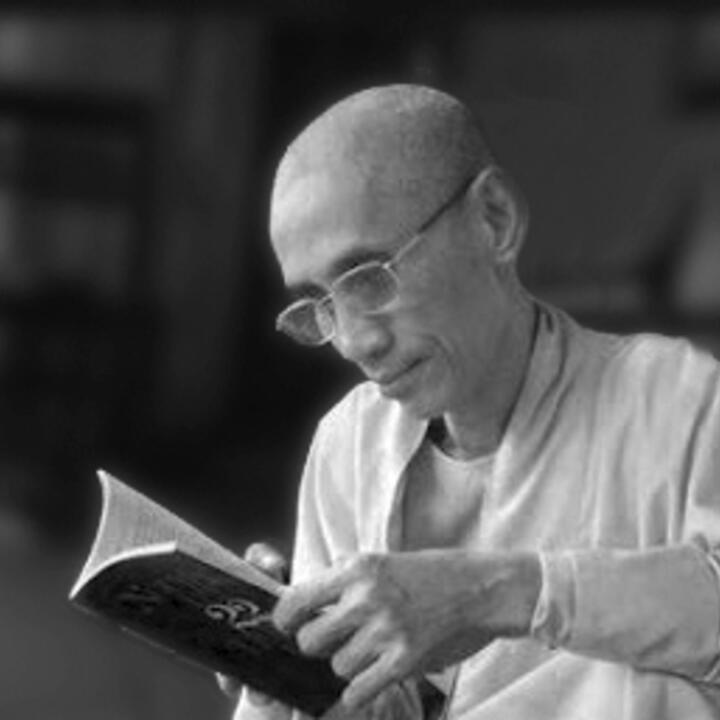 Tuệ Sỹ is the author of Dreaming the Mountain. Born in 1943 in Pakse (Laos) as Phạm Văn Thương, he joined the Lâm Tế (Linji) Buddhist order in 1950. Educated in in Nha Trang and Saigon, he became a tenured professor at Van Hanh University in 1970, and served as editor in chief of the University's Tư Tưởng (Thoughts) journal from 1972 to 1974. The author of more than fifty works, he is recognized as one of the most important Buddhist scholars in Vietnam. His numerous works on Buddhism include General Outline of Zen, The Philosophy of Sunyata, and The Myth of Vimalakirti, and translated into Vietnamese Daisetz T. Suzuki's Essays in Zen Buddhism, translations of the Buddhist sutras, and other Chinese and Pali texts. Sỹ also authored studies on the life and work of poets Du Fu and Su Dongpo, on the work of Martin Heidegger and Friedrich Hölderlin, and was the first to introduce the works of Michel Foucault to a Vietnamese audience. Many of his early poems and short stories were published in Khởi Hành magazine (1969–1972) and Thời Tập (1973–1975). Imprisoned from 1978 to 1981 and again from 1984 to 1998, he has lived in Ho Chi Minh City since his release.
Sign up for occasional updates about this author
You Might Enjoy
Blog Post
Milkweed Staff – 09/19/2023
We are thrilled to announce that Bluest Nude by Ama Codjoe is the winner of the Academy of American Poets...
Event
Minneapolis, MN

—

11/16/2023
Kaleidoscope members and their guests are invited to peek behind the covers—and behind the curtain—of Milkweed Editions. Join Milkweed Publisher...