Bao Phi's Book Bundle
Welcome to our Book Bundle series! Authors we love choose three of their favorite titles, we bundle them up nicely, and your to-be-read pile flourishes. This round of recommended reading comes from esteemed Twin Cities poet Bao Phi, author of collections Sông I Sing and Thousand Star Hotel, as well as A Different Pond, a Caldecott Honor Award book for children illustrated by Thi Bui. See what Bao has to say about these three books he loves!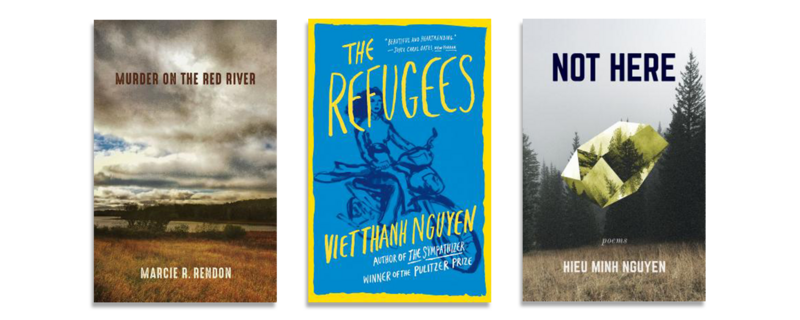 Murder on the Red River
by Marcie Rendon
Cinco Puntos Press | April 2017 | $15.95
A necessary illumination of the struggle of Native Americans in mystery book form, by another great Minnesota author. Buy now»​

The Refugees
by Viet Thanh Nguyen
Grove Press | January 2018 | $16.00
Doubtless you've read Viet's phenomenal novel, The Sympathizer. Give his collection of gem-like short stories a try. Buy now»​

Not Here
by Hieu Minh Nguyen
Coffee House Press | April 2018 | $16.95
Simply put, an essential poetry collection from a Minnesotan. The world will feel bigger after you read this book. Buy now»​
Take Bao's advice on what to read next and ★ ORDER ONLINE ★ to get these three books shipped directly to you! You'll receive these three books and a card with Bao's comments on each title, and even save money on the list price. Makes a great gift!