Brooke Matson Wins Jake Adam York Prize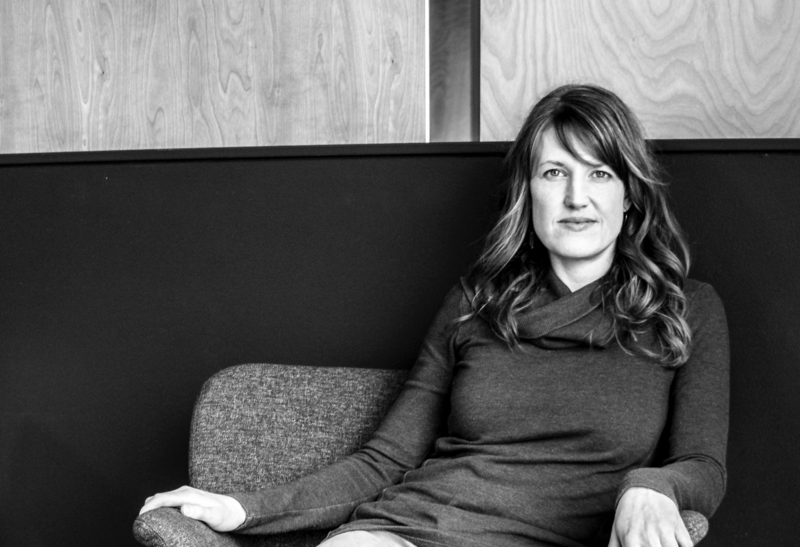 We are pleased to announce that judge Mark Doty has selected Brooke Matson's collection In Accelerated Silence as winner of the next Jake Adam York Prize, presented in partnership by Copper Nickel and Milkweed Editions. Matson will receive $2,000 and her collection will be published by Milkweed in February 2020.
About the collection, Doty says:
"Brooke Matson's In Accelerated Silence begins with an ode addressed to dark matter; she's "relieved / you're here to hold the aching / stars apart." The cosmos aches, as it did for Orpheus, and for Gilgamesh, because the beloved has been lost, and as it did for Eve, once she could see that every living thing was mortal. Matson mourns the loss of an irreplaceable other, but the person who speaks to us in these poems seems almost to multiply and blur into alternate dimensions, admitting the losses of many. Inclusive, generous, both carefully observed and daringly philosophical, these poems reconfigure the elegy for this moment, praying to the "Dear wild unknown" to "tow the borders of this universe far beyond our grasp."
Matson is a poet, book artist, and the 2016 recipient of the Artist Trust GAP award and Centrum residency. Her first collection of poems, The Moons, was published by Blue Begonia Press in 2012. Her poems have most recently appeared in TAYO, Potomac Review, and Prairie Schooner and have been selected for anthologies such as Towers & Dungeons (Scablands Books, 2018) and Railtown Almanac (Sage Hill Press, 2014). She currently resides in Spokane, Washington where she is the executive director of Spark Central, a nonprofit dedicated to igniting creativity.
Learn more about Matson and sign up for updates about In Accelerated Silence here»
The Jake Adam York Prize is awarded annually to a first or second collection and is facilitated by the editors of Copper Nickel; the winning manuscript is published by Milkweed Editions. The prize seeks to honor Jake's name and legacy with a top-tier, ethical book prize that offers not just publication, but also high-quality design, marketing, and strong national distribution.
About this year's prize, Wayne Miller, editor of Copper Nickel, reported that there were more than 800 manuscripts submitted, which their screeners narrowed to 16 finalists and 8 semifinalists. "It's our opinion that every one of these finalist and semifinalist manuscripts is outstanding and imminently publishable," he said. (And, indeed, several have already been accepted for publication elsewhere.)
The finalists were:
Dana Alsamsam, Before the House Went Silent
Katie Condon, Praying Naked
Leigh Ann Couch, I Am a Bird and I Am Dirt
Tracy Fuad, about: blank
Alexandria Hall, Field Music
Julie Hanson, View-Master
Gary Jackson, origin story
Annie Kim, Uses for Music
Kara Krewer, Animals in Silent Movies
Max McDonough, Egg Harbor
Emily Pittinos, The Last Unkillable Thing
Jacques J. Rancourt, Brocken Spectre
Iliana Rocha, The Many Deaths of Inocencio Rodriguez
Martin Rock, Every Cloud Is Power
Jane Wong, How To Not Be Afraid of Everything
The semifinalists were:
Lucy Alford, Annals
Jason Bradford, Stellaphasia
Fay Dillof, Tips for Observing Mammals in the Wild
Nava EtShalom, The Knives We Need
Carlie Hoffman, This Alaska
Angelo Mao, Abattoir
Frances Schenkkan, Whitewash
Arhm Wild, Split to Shape
And since screeners do essential—if too-often unsung—evaluative work narrowing the field of entrants, we think it's important to note each year who our screeners are (both to say thank you and in the interest of transparency). This year's screeners were:
Brian Barker, author of Vanishing Acts (Southern Illinois, 2019)
Michael Bazzett, author of The Interrogation (Milkweed, 2017)
Nicky Beer, author of The Octopus Game (Carnegie Mellon, 2015)
Sean Hill, author of Dangerous Goods (Milkweed, 2014)
TJ Jarrett, author of Zion (Southern Illinois, 2014)
Wayne Miller, author of Post- (Milkweed, 2016)
Alicia Mountain, author of High Ground Coward (U of Iowa, 2018)
Diana Khoi Nguyen, author of Ghost Of (Omnidawn, 2018)
Miller added this regarding Copper Nickel's review process: "Since a number of entrants had previously published in Copper Nickel, and since other entrants knew one or more of our screeners on a personal level, we were sure to pass the manuscripts among the screeners until no one was tasked with screening work by anyone they had published or knew personally. We believe strongly in running an ethical contest, and we work hard to ensure we do so."
Thank you to all who submitted manuscripts to the Jake Adam York Prize, and hearty congratulations to the finalists and semifinalists!

---

Submissions will next open from July 1 to October 15, 2019. As always, most of next year's screeners will be different—as will be the judge—and thus will reflect different tastes. Learn more about the Jake Adam York Prize»

---
Milkweed Editions is one of the nation's leading independent publishers. A 501(c)3 nonprofit organization, our mission is to identify, nurture, and publish transformative literature, and build an engaged community around it. Learn more about the four poetry prizes we offer»
Copper Nickel is a national literary journal housed at the University of Colorado Denver, and was founded by poet Jake Adam York in 2002. Learn more»