Rest in Peace, Tim Robinson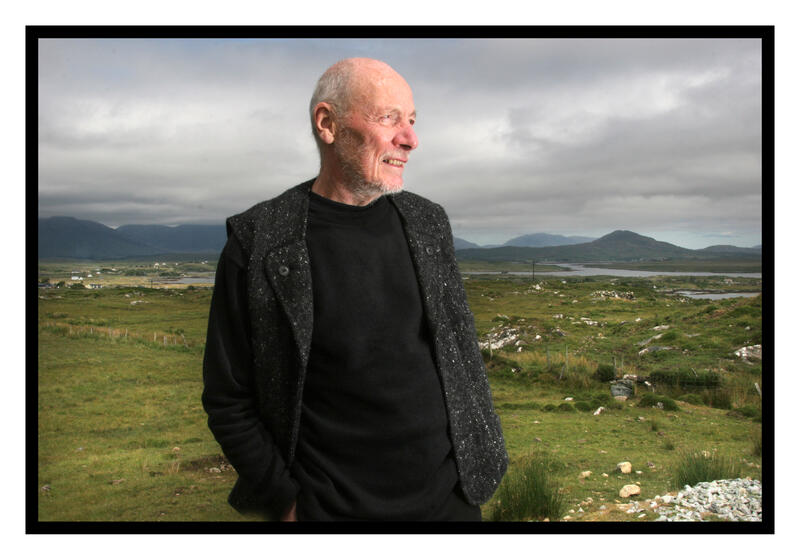 Milkweed Editions is deeply saddened to report that Tim Robinson has died from coronavirus this morning in London. He was 85.
Robinson is the author of numerous books, most notably his two-volume study of the Aran Islands, and his Connemara trilogy, which acclaimed author Robert Macfarlane has called "one of the most remarkable nonfiction projects undertaken in English." The first volume in the trilogy, Listening to the Wind, was originally published in Ireland in 2006, and we are incredibly honored to have released the book to an American audience last year in September. Robinson's work reflects the multiple worlds he occupied and explored—literature, art, map-making, and math. Listening to the Wind, in particular, traverses the famed region's history, myth, ecology, and landscape with Robinson's signature punctilious grace.  
In a eulogy published today in the Irish Times, columnist and critic Fintan O'Toole writes:
"Robinson called what he did, not 'geography' but 'geophany, the showing forth of the earth.' His concern was the planet—our luck was that he chose to concentrate his great powers of observations and expression on some small rainy western Irish corners of it."
Born in Yorkshire in 1935, Robinson studied mathematics at Cambridge and then worked for many years as a teacher and visual artist in Istanbul, Vienna, and London. In 1972 he moved to the Aran Islands off the western coast of Ireland, where he began to intimately study its landscape. A cartographer in addition to a mathematician, painter, and writer, Robinson produced intricate maps of the Aran Islands, as well as the Burren in County Clare, and the Connemara. His maps were published by Folding Landscapes, the imprint that he and he wife Máiréad—a lawyer, activist, and scholar—ran from their home base in Roundstone. In 2011, Robinson was the subject of a documentary released by Harvest Films, called Tim Robinson: Connemara, which integrated his work as a cartographer with the Connemara trilogy.
The literary and ecological communities will mourn the loss of Robinson's polymath perspective, and the masterful care he took in storytelling around history, landscape, and mythology. You can read more about Robinson's life and his journey to the Connemara in this introduction to Listening to the Wind, penned by our Publisher & CEO Daniel Slager.