We're Opening a Bookstore! (Part 1)
We're Opening a Bookstore! (Part 1)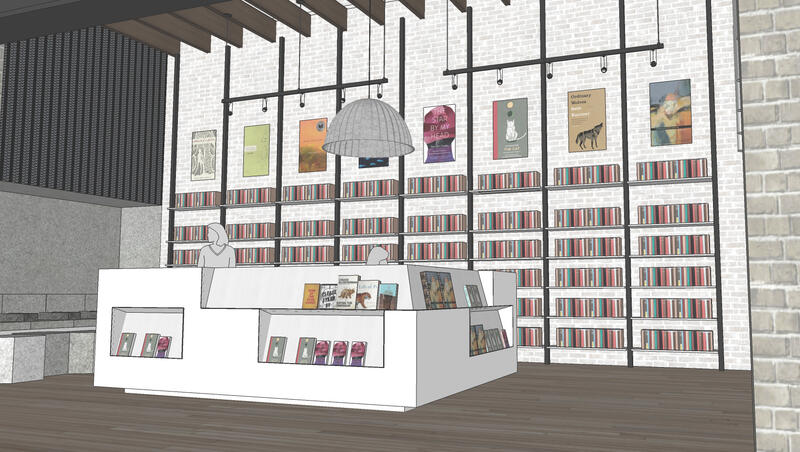 Christian Dean Architecture
A couple months ago, we announced plans to open Milkweed Books—a new nonprofit, independent bookstore with big ambitions. At Milkweed Books, we'll be selling our books alongside others published by our fellow independent and nonprofit presses, who, like us, are working to bring groundbreaking literary art to the marketplace.
But we need your help. Milkweed Books will be first and foremost driven by our mission to support and build community around transformative literature. Located in Minneapolis on the the street level of the nation's largest literary center—Open Book—Milkweed Books means more events for readers, more visiting authors, and a subscription service designed to help introduce readers to books they might not otherwise hear about.
Most importantly, Milkweed Books means shelfspace dedicated to more poetry, more short fiction, and more experimental and creative nonfiction than bookstores can typically afford to stock. There's a reason bookstores are often unable to stock healthy poetry sections or lots of debut writers—they're notoriously hard to sell. We are excited to take a risk at Milkweed Books on stocking great literary writing and engaging new audiences in inventive ways. 
We've already invested significant funds in planning, staffing, and construction. Now we need you. Check out our Kickstarter page to learn more about Milkweed Books (including some fun rewards for our first supporters).