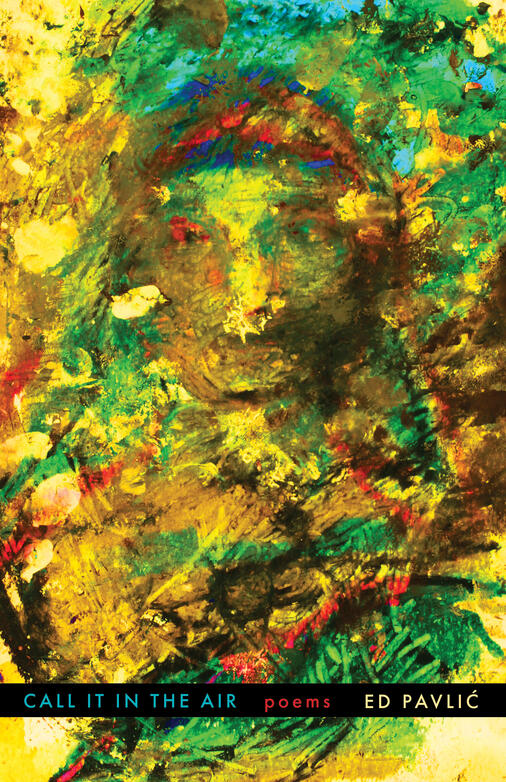 "
Call It in the Air
is simply one of the greatest elegies I have ever read."—
KIESE
LAYMON
Somewhere between elegy and memoir, poetry and prose, Ed Pavlić's Call It in the Air follows the death of a sister into song.
Pavlić's collection traces the life and death of his elder sister, Kate: a brilliant, talented, tormented woman who lived on her own terms to the very end. Kate's shadow hovers like a penumbra over these pages that unfold a kaleidoscope of her world. A small-town apartment full of "paintings & burritos & pyramid-shaped empty bottles of Patron & an ad hoc anthology of vibrators." A banged-up Jeep, loose syringes underfoot, rattles under Colorado skies. Near an ICU bed, Pavlić agonizes over the most difficult questions, while doctors "swish off to the tune of their thin-soled leather loafers." And a diary, left behind, brims with revelations of vulnerability nearly as great as Pavlić's own.
But Call It in the Air records more than a relationship between brother and sister, more than a moment of personal loss. "I sit while eleven bodies of mine fall all over the countless mysteries of who you are," he writes, while "Somewhere along the way, heat blasting past us & out the open jeep, the mountain sky turned to black steel & swung open its empty mouth." In moments like these, Pavlić recognizes something of his big sister everywhere.

Rived by loss and ravaged by grief, Call It in the Air mingles the voices of brother and sister, one falling and one forgiven, to offer an intimate elegy that meditates on love itself.
Keywords
Elegy; grief; loss; love; end of life; childhood; family; siblings; addiction; Colorado; Croatia; Hart Crane; race; whiteness; jazz; prose poems; poetry; death; siblings; sisters; brothers
Dimensions
8.5 × 5.5 × 0.5 in
Like this book? Sign up for occasional updates
Praise and Prizes