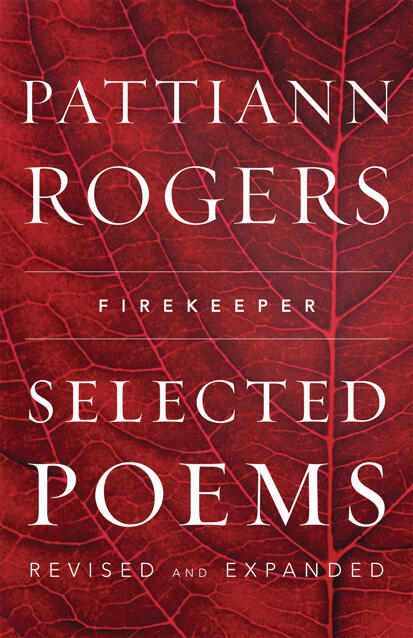 "Poetry in service to humanity." —
BARRY
LOPEZ
Pattiann Rogers has built a reputation as one of America's finest contemporary poets. Her writing—with its firm roots in science and the natural world—has been compared to Emerson's and Whitman's. She has written about motherhood, art, science, spirituality, and the tension between humanity and wildness.
Firekeeper presents the best work from Rogers's career in one powerfully compact book, including such favorite poems as "Suppose Your Father Was a Redbird," "The Hummingbird: A Seduction," "Animals and People: 'The Human Heart in Conflict with Itself,'" and "Rolling Naked in the Morning Dew." This edition reflects the poet's own selection from her work and was expanded to include poems from the five books published between the first release of Firekeeper in 1994 and this edition's publication in 2006.
For both those well-acquainted with Rogers's work and those only just encountering this poet for the first time, this is the book to have.
Dimensions
5.5 × 8.5 × 0.75 in
Like this book? Sign up for occasional updates
Praise and Prizes