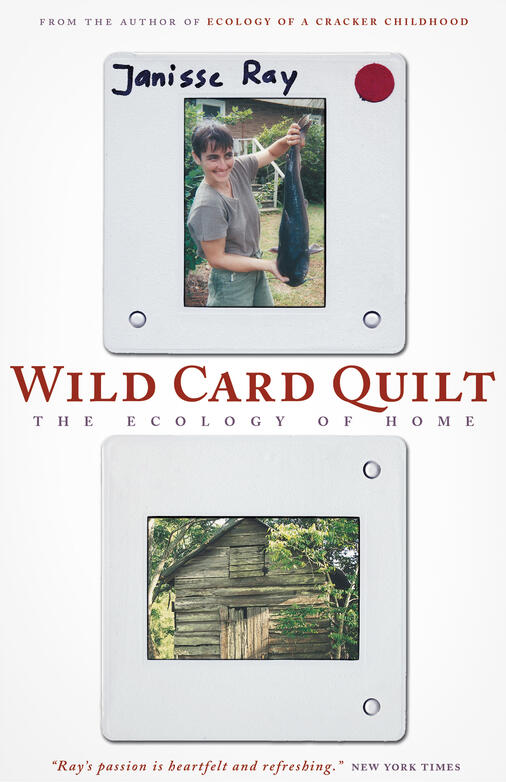 "Makes the raw beauty of an imperfect place shine." —
ORION
From the author of Ecology of a Cracker Childhood comes a story of family, geography, and home.
Janisse Ray is known for her passion for the virgin longleaf pine forests that once covered the South. But she is also passionate about conserving the richness and complexity of rural communities. In these short pieces—sometimes hilarious and sometimes heartbreaking—Ray chronicles her return to a hometown in need of repair, physical and otherwise, after seventeen years away. Whether celebrating local characters and traditions, like syrup boils and alligator trapping; fighting to save the town's school; or spending time with her extended family, Ray dares to hope that such fragments—once saved—can pattern a vibrant, sustainable future for both people and the land.
Colorful and affectionate, Wild Cart Quilt crafts a compelling argument for the possibilities of rural community.
Keywords
animals, childhood, clearcutting, community, conservation, cultures, ecosystems, environmental, forests, funny, generations, Georgia, homecoming, land, local, logging, longleaf, memoirs, naturalists, Nature, pines, places, plants, poor, rural, small, south, southern, towns, traditions, trees, white
Dimensions
5.5 × 8.5 × 0.88 in
Like this book? Sign up for occasional updates
Praise and Prizes