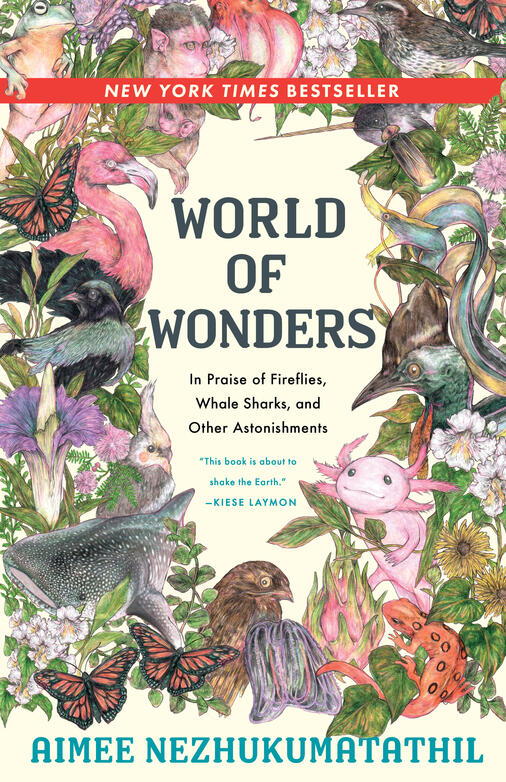 World of Wonders
In Praise of Fireflies, Whale Sharks, and Other Astonishments
"This book demands we find the eyes to see and the heart to love such things once more. It is a very fine book indeed, truly full of wonder." —
NEW
YORK
TIMES
BOOK
REVIEW
A New York Times Bestseller ◆ Barnes & Noble 2020 Book of the Year ◆ An NPR Best Book of 2020 ◆ A Kirkus Prize Finalist for Nonfiction ◆ A Southern Book Prize Finalist ◆ A 2020 Ohioana Book Award Winner ◆ A 2021 Ohioana Book Award Winner ◆ An Esquire Best Book of 2020 ◆ A BuzzFeed Best Book of 2020 ◆ A Kirkus Best Nonfiction Book of 2020 ◆ A Literary Hub Favorite Book of 2020 ◆ A BookPage Best Book of 2020 ◆ A New York Public Library Best Book of 2020 ◆ A Literary Hub Best Reviewed Essay Collection of 2020 ◆ A Smithsonian Magazine "Top Ten Book About Travel of 2020" ◆ A Wall Street Journal "Holiday Gift Guide 2020" Selection ◆ A Minneapolis Star Tribune "Holiday Books" Recommendation ◆ An Indie Next Pick, September 2020 ◆ A Publishers Weekly "Big Indie Book of Fall 2020" ◆ A Literary Hub "Most Anticipated Book of 2020" ◆ A Ralph Lauren Magazine Summer Reading Recommendation ◆ A Garden & Gun Summer Reading Recommendation ◆ A Bustle "Best Book of Fall 2020" ◆ Named a "Most Anticipated Book of 2020" by The Millions ◆ An Alma "Favorite Book for Fall 2020" ◆ A Literary Hub "Recommended Climate Read for September 2020" ◆ A Mpls.St.Paul Magazine Reading Recommendation for Fall 2020 ◆ A Kansas Notable Book
From beloved, award-winning poet Aimee Nezhukumatathil comes a debut work of nonfiction—a collection of essays about the natural world, and the way its inhabitants can teach, support, and inspire us.
As a child, Nezhukumatathil called many places home: the grounds of a Kansas mental institution, where her Filipina mother was a doctor; the open skies and tall mountains of Arizona, where she hiked with her Indian father; and the chillier climes of western New York and Ohio. But no matter where she was transplanted—no matter how awkward the fit or forbidding the landscape—she was able to turn to our world's fierce and funny creatures for guidance.
"What the peacock can do," she tells us, "is remind you of a home you will run away from and run back to all your life." The axolotl teaches us to smile, even in the face of unkindness; the touch-me-not plant shows us how to shake off unwanted advances; the narwhal demonstrates how to survive in hostile environments. Even in the strange and the unlovely, Nezhukumatathil finds beauty and kinship. For it is this way with wonder: it requires that we are curious enough to look past the distractions in order to fully appreciate the world's gifts.
Warm, lyrical, and gorgeously illustrated by Fumi Nakamura, World of Wonders is a book of sustenance and joy.

LOOK INSIDE THE BOOK: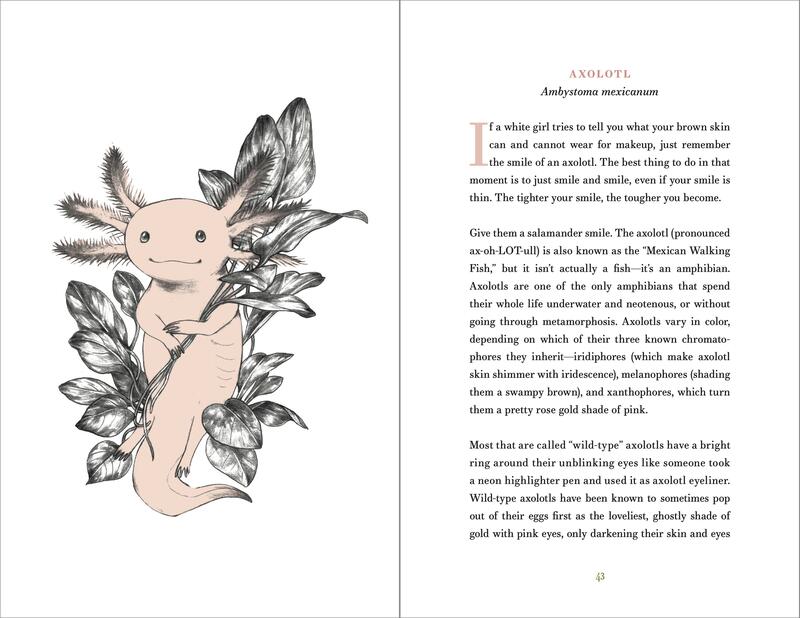 Keywords
essays about nature; essays about animals; illustrated essays; hope; wonder; identity; essays; hope; wonder; identity; New York Times bestseller; illustrations; catalpa tree; firefly; fireflies; peacock; comb jelly
Dimensions
5.5 × 8.5 × 0.75 in
Like this book? Sign up for occasional updates
Related Media
Video URL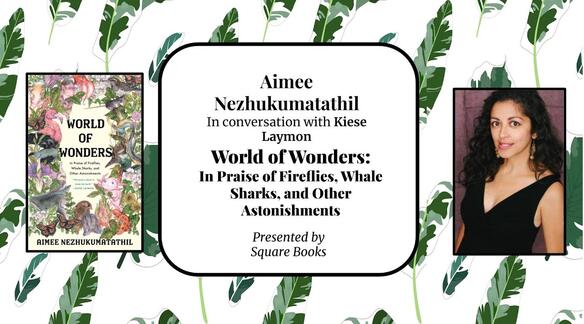 Watch | Aimee Nezhukumatathil in Conversation with Kiese Laymon | Square Books
Video URL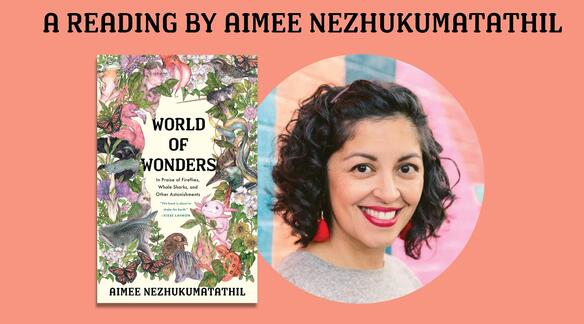 Watch: Readings from World of Wonders with Aimee Nezhukumatathil | Milkweed Editions
Author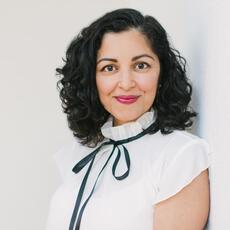 Aimee Nezhukumatathil is the author of World of Wonders, an illustrated essay collection, as well as of four books of poetry, including, most recently, Oceanic, winner of the Mississippi Institute of Arts and Letters Award. She serves as poetry faculty for the Writing Workshops in Greece and is professor of English and Creative Writing in the University of Mississippi's MFA program.
Praise and Prizes
"From its gorgeous illustrations to its unusual combination of lyrical nature writing and memoir, World of Wonders is hands-down one of the most beautiful books of the year."

"Within two pages, nature writing feels different and fresh and new. Nezhukumatathil has written a timely story about love, identity and belonging … We are losing the language and the ability to see and understand the wondrous things around us. And our lives are impoverished by this process … This book demands we find the eyes to see and the heart to love such things once more. It is a very fine book indeed, truly full of wonder."

New York Times Book Review

"A truly wondrous essay collection that reminds us that when we look close enough we can see that we are surrounded by extraordinary things."

"It can be helpful to focus on the wonder of the natural world when so much of what is happening around us feels out of our control … World of Wonders urges us to take a breath and look around."

"World of Wonders, kind of like Aimee, is flabbergasted, gobsmacked, and astonished with glee by all kinds of creatures and phenomena, all kinds of kin, from flamingos to catalpas, from monsoons to corpse flowers, from dancing frogs to axolotls."

"Nezhukumatathil's investigations, enhanced by Nakamura's vividly rendered full-color illustrations, range across the world, from a rapturous rendering of monsoon season in her father's native India to her formative years in Iowa, Kansas, and Arizona, where she learned from the native flora and fauna that it was common to be different … The writing dazzles with the marvel of being fully alive."

"Nezhukumatathil's essays, with vibrant illustrations from Nakamura, are in turn humorous, poignant, relatable, passionate (especially when she's bemoaning disappearing species and habitats), and always interesting."

"In thirty bewitching essays, Nezhukumatathil spotlights natural astonishments raining from monsoon season in India to clusters of fireflies in western New York, each one a microcosm of joy and amazement. With her ecstatic prose and her rapturous powers of insight, Nezhukumatathil proves herself a worthy spiritual successor to the likes of Mary Oliver and Annie Dillard, setting the bar high for a new generation of nature writers."

"Aimee Nezhukumatathil's shimmering essay collection about fantastic creatures and plants, World of Wonders, is shot through with memories of her peripatetic life and observations about race, motherhood, and environmental issues … [It's] a bibliophilic and visual delight that dazzles the senses, much like Nezhukumatathil's beloved comb jellies. Her entrancing essays are a reminder to spend more time outdoors wondering at and cherishing this 'magnificent and wondrous planet.'"

"Reading World of Wonders, it's clear that Nezhukumatathil is a poet. These essays sing with joy and longing — each focusing on a different natural wonder, all connected by the thread of Nezhukumatathil's curiosity and her identification with the world's beautiful oddities … It's a heartwarming, poignant, and often funny collection, enlivened by Fumi Nakamura's dreamy illustrations."

"Nezhukumatathil's 30 essays are brightly crafted microcosms of childhood, identity, belonging, parenthood, and memory. From fireflies recalling summer nights in rural western New York to touch-me-not plants sparking a contemplation on closeness, the writing shines with a tactile and beautiful lyricism that reimagines the world we see every day and sparks new magic in it."

"The 2020 Summer Reading List"

"This slim volume is packed with gorgeous, thoughtful essays on the natural world by award-winning poet Nezhukumatathil."

"20 Books We're Excited to Read This Fall"

"Nezhukumatathil's nonfiction debut is a beacon for the healing on offer to us, evidence of the richness available inside a life lived through connection, curiosity, and love. The environment, and us in it, has never been as wholly seen has she sees it, and we are reinvigorated, bolstered for her luminous analogies."

"The nature writing we have been exposed to has been overwhelmingly male and white, which is just one reason that Aimee Nezhukumatathil's latest essay collection, World of Wonders: In Praise of Fireflies, Whale Sharks, and Other Astonishments, is a breath of fresh air … What makes her work shine is its joyful embrace of difference, revealing that true beauty resides only in diversity."

"World of Wonders is many things. It's a study and appreciation for curiosities in the natural world. It's a book of illustrations that are beautiful enough to be framed and displayed. It's an argument for the preservation of nature. It's a gorgeous memoir. However you look at it, it's a thing of beauty."

"[World of Wonders] stands out for its prose, compassion, and refreshing point of view."

"Fireflies, wrens and ribbon eels are strung together like glittering jewels in this collection. In essays that explore the love for nature that has sustained her throughout her life, poet Nezhukumatathil finds a sense of connection to the world and a way to soften its sharp edges."

"A lyrical exploration of a woman finding her true home in the world, interspersed with hauntingly beautiful descriptions of the lives of the animals and plants that illuminate it, this natural history will appeal to nature lovers and readers who relish thoughtful, introspective works. Also suggest to fans of Margaret Renkl's Late Migrations."

"World of Wonders is the first book to make me feel like a firefly as much as it reminds me I'm still a black boy playing in Central Mississippi woods. The book walks. It sprints. It leaps. Most importantly, the book lingers in a world where power, people, and the literal outside wrestle painfully, beautifully. This book is a world of wonders. This book is about to shake the Earth."

"Sometimes we need teachers who remind us how to be flabbergasted and gobsmacked and flummoxed and enswooned by the wonders of this earth. How to be in stupefied and devotional love to the wonders of this earth. How to be in love with this, our beloved earth. Aimee Nezhukumatathil's World of Wonders is as good and generous a teacher as one could ever ask for. This book enraptures with its own astonishments and reveries while showing us how to be enraptured, how to revere. Which, again, is showing us how to be in love. I can think of nothing more important. Or wonderful."

author of The Book of Delights

"Nezhukumatathil applies her skill as a poet to a scintillating series of short essays on nature. She takes up topics that fascinate her—the bizarre-looking potoo birds of Central and South America; corpse flowers, with their rich colors and acrid odor—and connects them to her own experience of the world … Throughout, she vividly describes sounds, smells, and color—the myriad hues of a 'sea of saris' from India—and folds in touches of poetry. Fumi Nakamura's lush illustrations add to the book's appeal. Readers of Terry Tempest Williams and Annie Dillard will appreciate Nezhukumatathil's lyrical look at nature."

"Each essay is a joyous reminder that the world we inhabit is not ours alone. This essay collection will make you look at the trees in your yard a bit tenderly, dig out some old photos, call your family, and maybe fill you with a bit more hope, resilience, and wonder."

32 Books (That Aren't Political Memoirs) to Gift for the Holidays

"Should the wonderful David Attenborough ever retire, my hope is someone at BBC has read the work of Aimee Nezhukumatathil … What a lovely book this is, gentle in its pacing, well-illustrated by Fumi Nakamura, and quietly subversive in the way she channels its gusts of joy."

"Most Anticipated Books of 2020"

"Aimee Nezhukumatathil's World of Wonders is a gorgeous collection of essays that ruminate on flora, fauna, and what they can teach us about life itself. Moving between vignettes from Nezhukumatathil's life and her ponderings on nature, World of Wonders is a one-of-a-kind book you won't want to miss this year."

"The Best Books of Fall 2020"

"The subtitle of this marvelous book of short essays is 'In Praise of Fireflies, Whale Sharks, and Other Astonishments,' and true to its promise of being a veritable Wunderkammer, the poet Aimee Nezhukumatathil turns her attention to disappearing nature in her first book of non-fiction prose. With empathy and humanity, Nezhukumatathil draws upon experiences of nature from Ohio to New York to provide encomium for the splendor of our environment."

"Most Anticipated: The Great Second-Half 2020 Book Preview"

"World of Wonders is a stunning union of biography, poetry, philosophy, and science; it is imbued with a love for her readers and for the natural world, and with a hope that people of color will feel more seen in nature writing … With a sense of amazement for the creatures around us, Aimee makes an ardent and artistic case for a compassionate ethics grounded in a deeper understanding—and love—of nature."

"World of Wonders is a lovely, thoughtful series of meditations, charmingly illustrated, with love and awe on every page but never shying away from the prickliness of life."

"[Nezhukumatathil's] gorgeous essays reveal how nature is both for all of us, and for each of us, deeply personal."

"New Reads We've Been Loving This Summer"

"World of Wonders is as sparkling as an armful of glass bangles and as colorful as the peacocks that first captured Nezhukumatathil's imagination."

"This year, I'm giving everybody a copy of Aimee Nezhukumatathil's World of Wonders … It's lyrical and surprising and I can't think of anyone who wouldn't love it as a gift, which is why I'm buying it in bulk."

Amber Sparks, author of And I Do Not Forgive You

Washington Post, "Which Books Make the Best Gifts? Authors Weigh In"

"[Nezhukumatathil's] lyrical sentences display an abiding attention to what others might dismiss as strange."

"Holiday Gift Books 2020: Nature"

"[Nezhukumatathil's] kaleidoscopic observations pay off in these thoughtful, nuanced, surprise-filled essays … Her book is a reminder not only of the power and beauty of the natural world, but of how we are inextricably a shaper of it, for better or worse."

"[World of Wonders] made me nostalgic for my childhood—spent poring over encyclopedias and marveling at the entries on animals. In fact, I wish Nezhukumatathil would have written those entries—her unique mixture of humor, contemplation, memoir, insight, and paradox reveals the complexities of our natural world. Complemented by beautiful illustrations from Fumi Mini Nakamura, World of Wonders is appropriate to its title."

"Beautifully written with gorgeous illustrations by Fumi Nakamura, World of Wonders reminds us why our wondrous planet is worth saving."

"Climate Reads for September 2020"

"The natural world Aimee Nezhukumatathil describes in her collection World of Wonders: In Praise of Fireflies, Whale Sharks, and Other Astonishments is awe-inducing and delightfully whimsical … Wonder while you can, then, Nezhukumatathil urges, and do better to protect that which we can wonder at before we lose it completely."

"Nezhukumatathil's essays are a reminder that as many delights can be found in the backyard or home garden as in the isolated wilderness. Each work is a small marvel filled with infectious joy. Together, these essays are a map that reveal we don't need to trod off the beaten path to appreciate the beauty around us. That is part of what makes World of Wonders such a treasure. Even when focusing on rare plants and animals, the prose is grounded in everyday curiosity. The author reminds us to take a closer look, there's wonder everywhere."

"Nezhukumatathil's background as a poet is clear through each essay; you can feel her joy at these varied animals and plants, but also the thoughtfulness with which she writes to describe them."

"Favorite Books for Fall 2020"

"Aimee Nezhukumatathil sings praise and scours old wounds in this vivid and provocative essay collection … Nature writing has largely been a white enterprise; however, Nezhukumatathil's point of view clears a path to redemption—one in which we acknowledge that we all belong (and are accountable) to each other as well as to this strange and wondrous Earth."

"Nezhukumatathil is the environmental writer we should be reading in schools, instead of Emerson or Thoreau."

The New Southern Fugitives

"[World of Wonders] is healing. It is a persistent fascination with the world that cannot be snubbed out, even in the face of unharried and well-fed racism. It is falling in love with a backdrop of blooming corpse flower … Each of us … deserves as much as the next to experience 'the hue and cry of joy' that this world in all its color and life have to offer."

"[This] collection of powerful short essays written in direct, even crystalline prose, will always be central to our understanding of [Nezhukumatathil's] work, even as it contributes to new ways we might all find to live in wonder."

Michigan Quarterly Review

"In her debut essay collection, World of Wonders: In Praise of fireflies, Whale Sharks, and Other Astonishments, Aimee Nezhukumatathil's prose exalts a heightened practice of attention by leading readers through a stunning menagerie of curious species, from dancing frogs and vampire squids to corpse flowers and dragon fruit—creatures that often seem alien and otherworldly, but reveal so much about what it means to be a co-inhibitor of this planet."

"World of Wonders subverts the implicit bias in this society that to study nature you must be a scientist, you must be white. It opens the framework for whose experiences get to be told, and is perfectly timed for the coming holiday season. Buy it for anyone discovering their own connection to the natural world or who simply needs a dose of wonder during these times. And by that, I mean everyone."

"World of Wonders reads like an extension of Nezhukumatathil's poetry, filled with the same buttery descriptions and lingering sentences … This essay collection is meant for sharing, for collective laughs, for mutual discovery … It'll make you gaze out your window, craving more of that world."

"Nezhukumatathil combines her rhythmic insights with her magical command of language to paint images of the fascinating and sometimes haunting natural world and human relationships that influence us … These poetic essays are a delightful balm for our troubled times."

"Short essays about the wonderful beauty and oddness that is the natural world, beautiful illustrations to accompany the essays, and interspersed moments of autobiographical connection? Yes, please! This book was such a delight in a year that hasn't seemed to have many."

Cat Bock, Parnassus Books

BuzzFeed, "46 Books Our Favorite Indie Booksellers Were Grateful For This Year"

"These are the praise songs of a poet working brilliantly in prose. Each essay compresses a great deal of art and truth into a small space, whether about fireflies or flamingos, monkeys or monsoons, childhood or motherhood, or the trials and triumphs of living with a brown skin in a dominant white world. You will not find a more elegant, exuberant braiding of natural and personal history."

author of The Way of Imagination

"As much vivid snapshots as impeccably crafted prose, these brief pieces draw on fable, travel, and memoir to introduce plants and animals ranging from dancing frogs and the impossibly cute smiling axolotl to the more familiar monarch butterfly and flamingo. Nezhukumatathil illuminates the essential bonds between people and the beautiful, singular, awesome—wonderful—flora and fauna we share this planet with."

Politics

&

Prose Bookstore

"This is the kind of gentle and lyrical ecotone [I am] thrilled for everyone on planet Earth to read. Through ancestry, travel, academic study, and her childhood, motherhood, and career experiences as a woman of color, Nezhukumatathil illuminates a brief yet moving display of life through nature."

"A truly whimsical and vibrant journey through a world of odd and lovable creatures and plants … A perfect read for anyone looking for beautiful writing the natural world."

"Buoyant and lyrical, Aimee Nezhukumatathil weaves imagistic musings on a few of our planet's particularly mesmerizing flora and fauna with personal experiences in all sorts of places: Kansas, Arizona, Mississippi, India, Greece. The fascinating observations of plants and animals she explores—axolotls, cactus wrens, ribbon eels, cassowaries, narwhals, dragon fruit, and so on—are nuanced by her insights into her childhood, her family, herself, her fellow human creatures. A taut profusion, an effortless melding of nature writing and memoir, this joyous book begs the reader to slow down and savor its language and ideas the way one should the ripest cara cara orange."

"Aimee didn't know it at the time (or maybe she did in her mystical way) but this book was written for me and all the other brown-skinned, nature-loving, quiet-questers in the world. This beautiful package asks the reader to pick-me-up and go for a walk down memory lane where you will find essays on a diversity of flora and fauna from the dragon fruit to the narwhal and the corpse flower to the axolotl; all of which are gorgeously illustrated inside. Her writing asks everyone to find beauty and connection to the wonders that are nature's stories."

Once Upon a Time Bookstore

"[Nezhukumatathil's] poet's eye, irrepressible spirit, and unquenchable love of nature bestow previously untold riches."

"This lovely and informative collection of essays on things from the natural world somehow manages to transcend the boundaries of the 'nature essay' genre and is itself something much more intimate with a life of its own. Beautifully done and a satisfying read."

"World of Wonders is a magical book with deep, subtle, resonant power. Filled with short essays accompanied by gorgeous illustrations that Nezhukumatathil uses a springboard for often poetic reflection on her own experience. Each vignette, whether about fireflies, flamingoes, or newts; offers the reader an opportunity to pause, reflect, and truly wonder with Nezhukumatathil. A perfect book for readers of memoir, nature writing, and poetry!"

"This gentle but brutal poetic exploration of nature and the effects of climate change on the author's life is nothing short of magical. We need more books like this."

"World of Wonders is as delicate as a flower, filling us with awe and reminding us of the beauty of the world and all its people. Aimee Nezhukumatathil's book has the strength of a stone, engendering respect. How can a writer sustain these diametrically opposed conditions? She does and rewards us with joy."

"I learned so much reading this book and found such delight in it that I read parts of it aloud to friends. World of Wonders is like The Book of Delights for the natural world. I didn't want it to end and know I will read it again and again."

"Reading World of Wonders, it's clear that Nezhukumatathil is a poet. These essays sing with joy and longing — each focusing on a different natural wonder, all connected by the thread of Nezhukumatathil's curiosity and her identification with the world's beautiful oddities."

"From peacocks to eels and dragon fruit, it's immediately clear the poet is right at home in the world of the essay."

"This book is part nature writing, part memoir, part cultural criticism…and every bit of it is rendered in thoughtful and striking prose… There's something magical about the combination of personal storytelling and naturalist information. Essays like 'Peacock' will have you near tears on behalf of the child Nezhukumatathil, whose closed-minded teacher does such terrible damage over a simple drawing of a bird. Others, like 'Axolotl,' will immerse you in fascinating details of the unusual amphibian's wondrous abilities even as it infuriates you about the impact of racist microaggressions. And while such a culmination of ideas could easily feel contrived, World of Wonders is as natural as the amazing creatures that populate its pages."

Book Riot, "9 Unforgettable Prose Books Written By Poets"
You Might Enjoy
Based on this book, we recommend you try…
Blog Post
Briana Gwin — 03/10/2023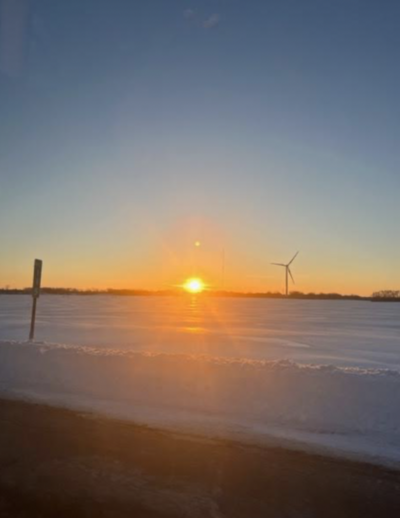 On the evening of January 27th, 2023, a few members of the Milkweed team ventured two hours south…
Event
Join Robin Wall Kimmerer, the author of Braiding Sweetgrass, to explore scientific knowledge, indigenous wisdom, and the teachings of plants…