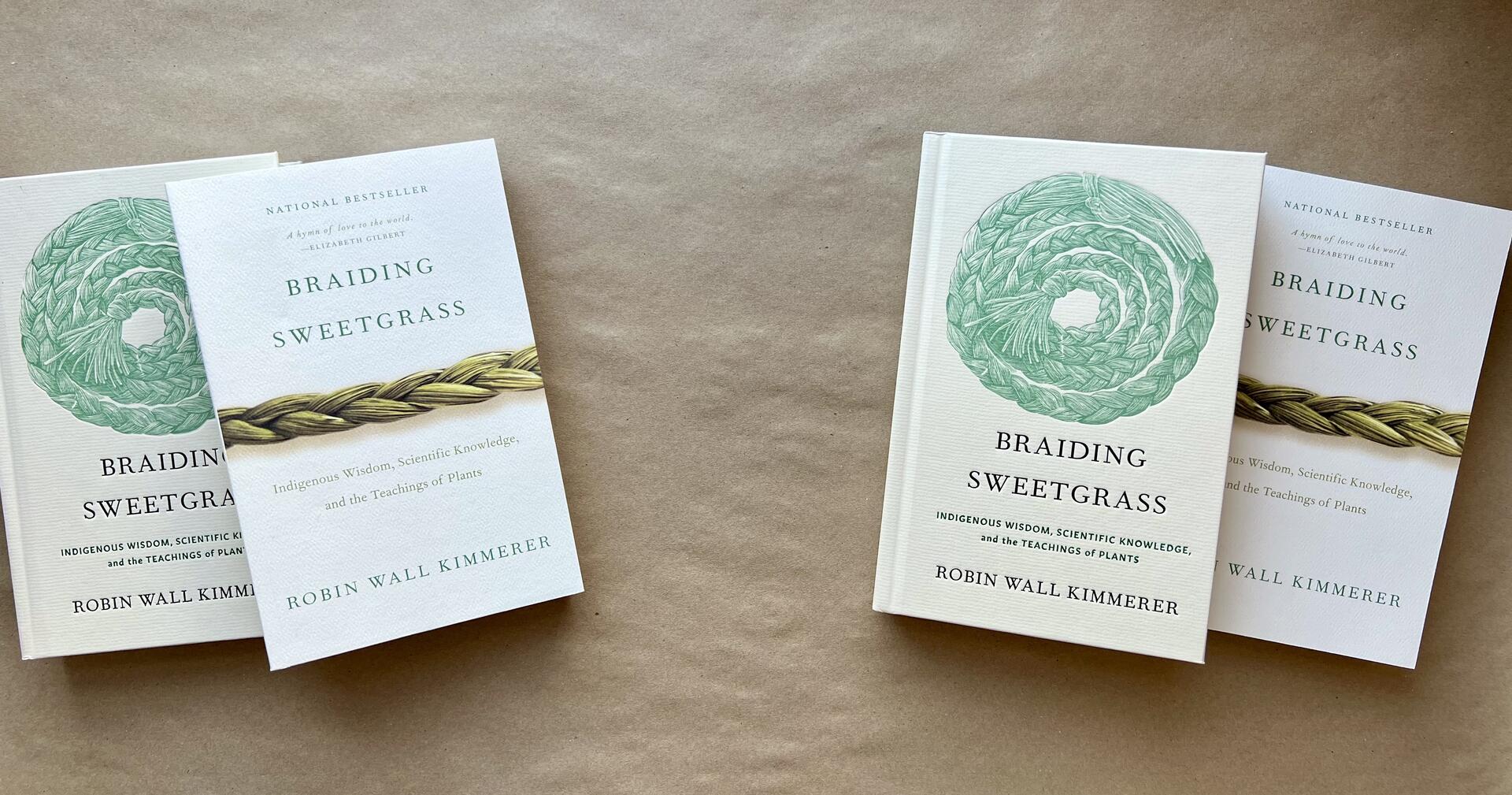 A decade of transforming the way readers see and live in the world
Celebrating 10 years of Braiding Sweetgrass
Braiding Sweetgrass: Indigenous Wisdom, Scientific Knowledge, and the Teachings of Plants 
Join us in celebrating the tenth anniversary of the publication of Robin Wall Kimmerer's Braiding Sweetgrass, the book that has sold over two million copies worldwide, been translated into twenty languages, and graced the New York Times Bestseller list for the last three years. Kimmerer has moved hearts and minds around the world, reaching the nation's most prominent changemakers and becoming one in her own right. She has addressed the United Nations and been awarded a MacArthur Fellowship. She also founded the Center for Native Peoples and the Environment, where she continues to educate people of all ages about different ways to see and live in the world. Read on to learn more about the impact of this groundbreaking book and share your own Braiding Sweetgrass story here.  
A decade of changing lives
Inspired by Braiding Sweetgrass
A moving image video set to readings of Robin Wall Kimmerer
An animated anecdote on the Honorable Harvest (from Braiding Sweetgrass)
An improvised dance for Braiding Sweetgrass
A choreographed dance for Braiding Sweetgrass
A musical collaboration with Spektral Quartet & Robin Wall Kimmerer
A melodic, intermediate score inspired by Braiding Sweetgrass
A tutorial on Braiding Sweetgrass
A painting tutorial on asters and goldenrods, inspired by Braiding Sweetgrass
Monique Gray Smith discusses designing the YA adaptation of Braiding Sweetgrass
A nature montage set to Robin Wall Kimmerer's reading of the Honorable Harvest story
For book clubs and educators: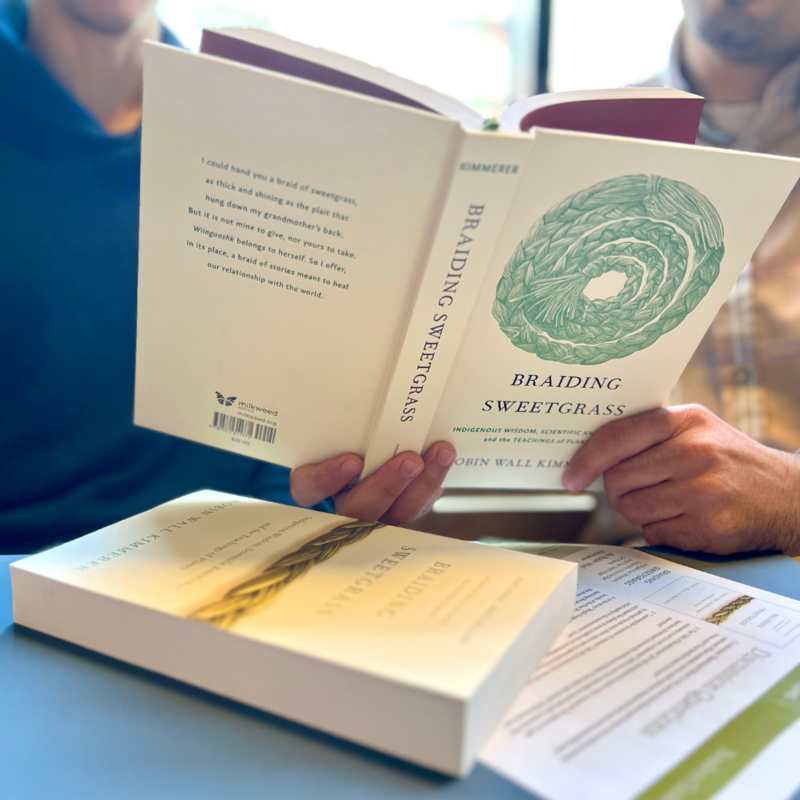 Celebrate the impact of Braiding Sweetgrass with us this October and beyond!
Braiding Sweetgrass Around the World
Braiding Sweetgrass has inspired a Young Adult adaptation and has reached readers across the nation and around the world, in twenty-one countries—and counting.
To date, Braiding Sweetgrass has been published in twenty languages: British English (Penguin), Catalan (Cossetania), Czech (Malvern), Chinese Complex (Azoth), Chinese Simplified (Commercial Press), Dutch (Gottmer), Estonian (Postimees), French (Hachette Pratique), German (Aufbau Verlag), Hungarian (Pallas), Italian (Mondadori), Japanese (Tsukiji Shokan), Korean (Eidos), Lithuanian (Kitos Knygos), Polish (Znak Literanova), Portuguese (Intrínseca), Russian (Eksmo), Spanish (Capitán Swing), Turkish (Can), Vietnamese (Grayhawk)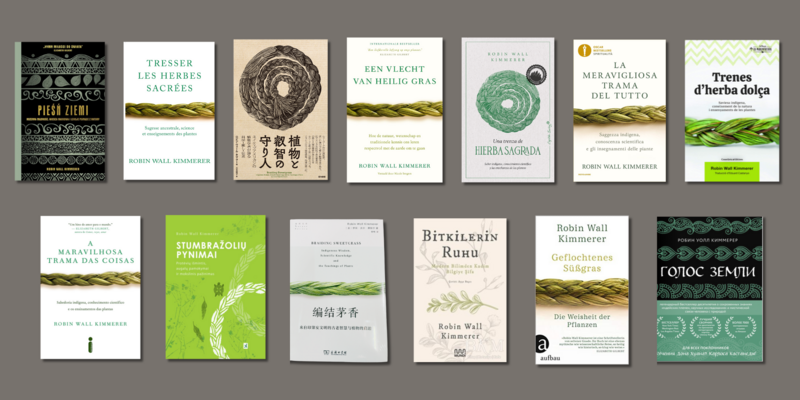 As seen in