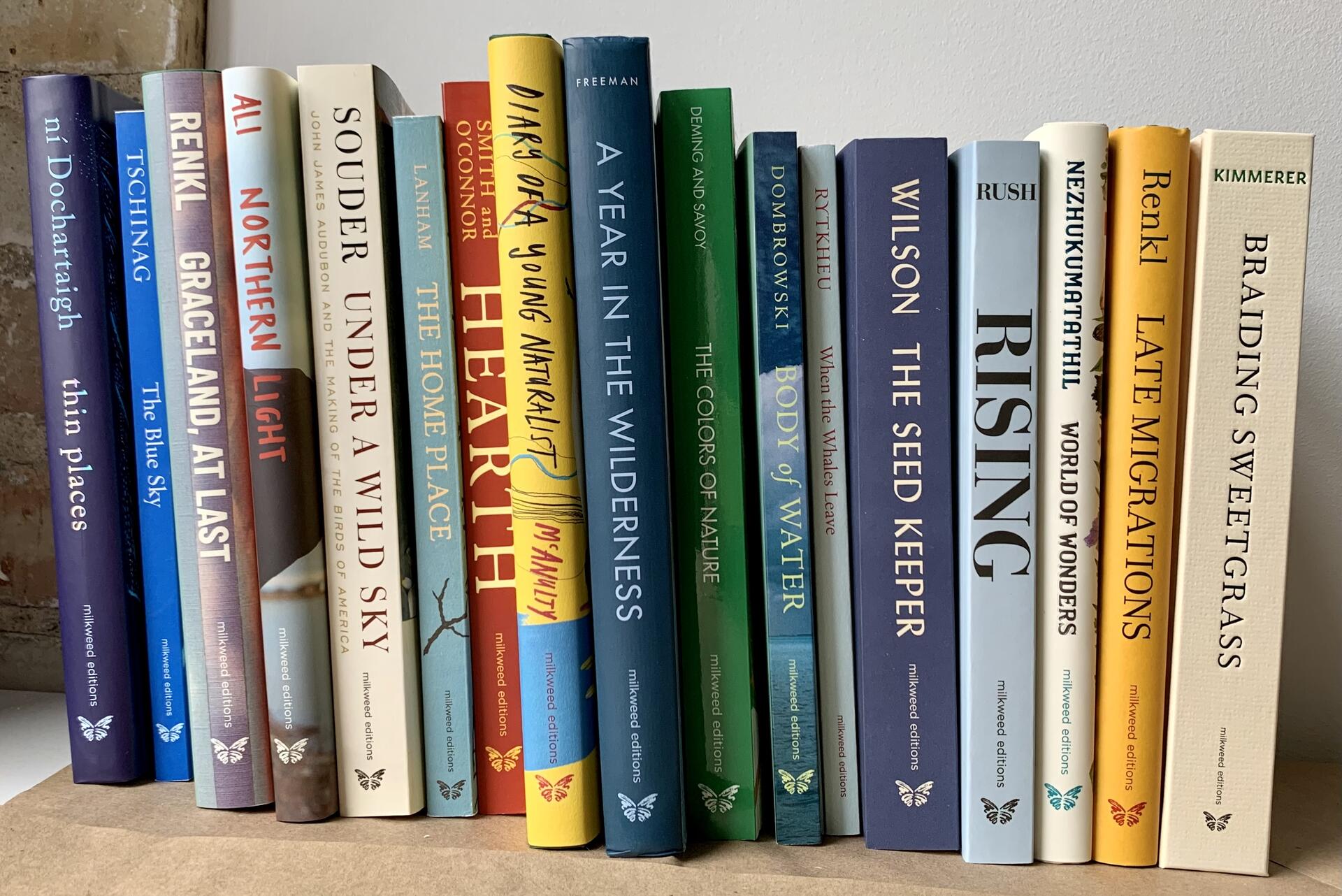 Milkweed Editions
Building a Sustainable Future
At Milkweed, we believe literature should be a force for sustaining life for generations to come. Not only do many of our titles encourage a dialogue about our relationship to the more-than-human world, but our practices back that up. Nearly 60% of our books are printed at manufacturers using renewable energy sources and vegetable-based inks, and 85% are printed on post-consumer recycled material.
Literary art can transform the minds of readers in a way no other media can, providing an important narrative for a sustainable future. As a result, we strive to offer readers books that enlarge their view of the world and we work to provide a necessary place for independent thinking, reflection, and engagement in an increasingly consolidated culture. Not surprisingly, our backlist has thrived among academics and activists.
It isn't only our books' impact that concerns us on a daily basis here at Milkweed; we're also concerned by the effects of our business practices on the environment. This is why, despite the additional cost, we print 100% of our titles at presses that are FSC-certified, based in North America, and ensure that any unsold stock is reused or recycled. We also work every year to increase the percentage of books we print on 100% post-consumer recycled paper. In our offices, we've installed solar tubes to decrease the amount of time we need artificial light in a given day, and, during our most recent renovation, we used almost entirely reclaimed or recycled materials.
Milkweed has been around for over forty years, and we want to ensure that the world is a better place to read great books forty years from now.