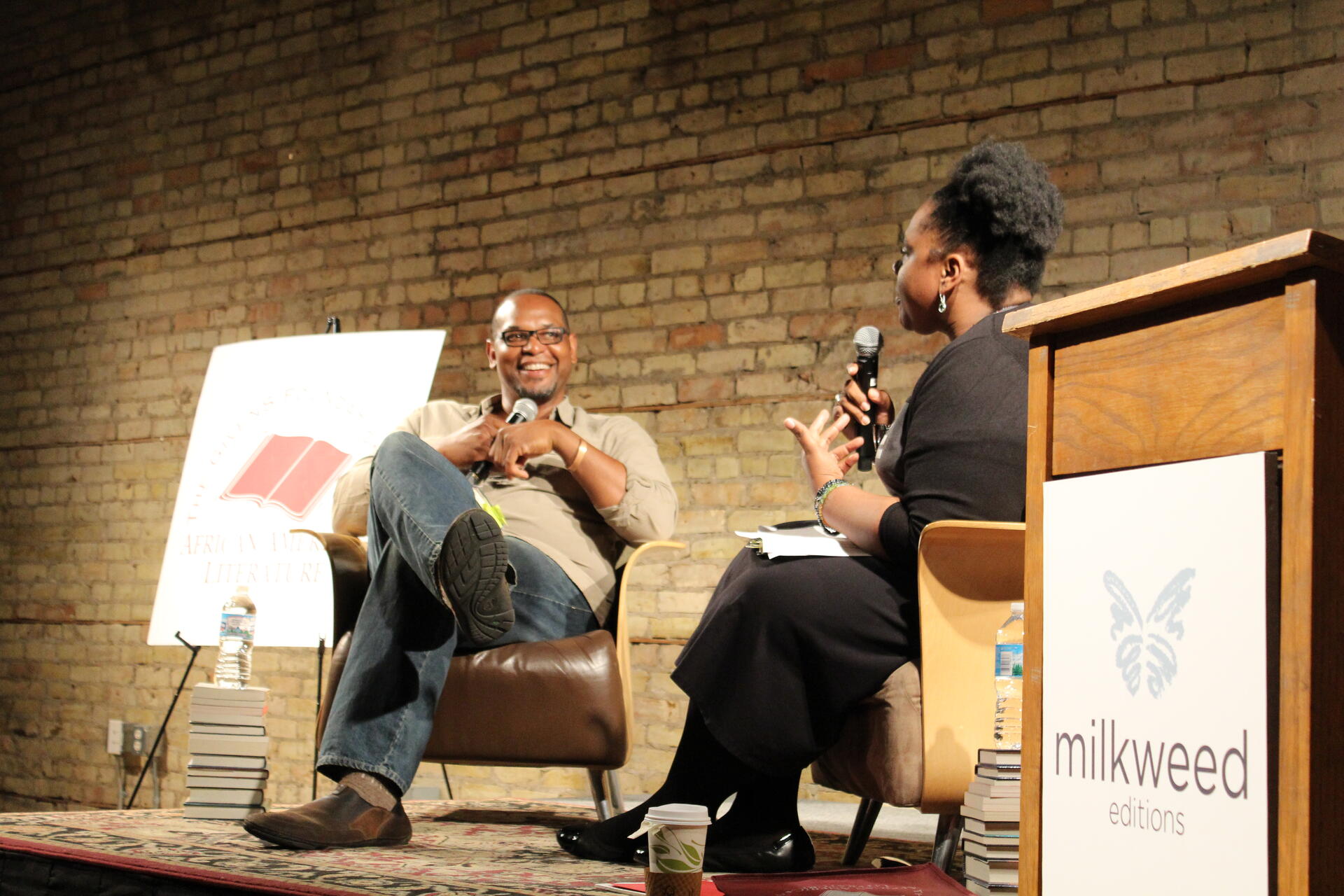 Providing a Space for Transformation
As conglomeration continues in the commercial book publishing world (we went from the "Big Five" publishing houses last year to the "Big Four" this year), the pressure on editors to do more with less has never been stronger. And yet, as many publishers have abandoned serious editorial development, this work forms the bedrock of our activities at Milkweed Editions. While there are countless stories of what this means in practice in our offices, few are as evocative as the story of J. Drew Lanham's The Home Place: A Colored Man's Love Affair with Nature.
J. Drew Lanham had become frustrated by words. After seventeen years, an MA and PhD in the wildlife biology field, and numerous notable scientific publications, he couldn't help but feel he was shouting his message into a void. Then, in 2005, he decided to try his hand at a form of writing that might more effectively engage the world around questions of race and place. So he signed up for the Wildbranch conference, a writing intensive put on by the editorial team at Orion magazine, focused on teaching authors how to more effectively advocate for the more-than-human world in their writing.
The first assignment for the attendees was to write five hundred words about their "Home Place." The students scattered to do their work and then came back for dinner, but Drew didn't return until the next morning. When he did, he was carrying the two thousand words that would form the core of his first book. Understanding that he would need a special publisher to help him transform one essay into a fully realized memoir, one of the editors from the conference recommended he contact Milkweed Editions. After a dinner with Drew in Spartanburg, South Carolina, and a brief read of the essay, Daniel Slager quickly acquired the project.
Thus began a ten-year collaboration to turn those two thousand words into sixty thousand, and to turn a concept into a beautiful work of literature. Over the course of conversations in person and through letters, and with countless pages of notes and marked sentences, the editorial staff at Milkweed helped Drew to learn the intricacies of putting together a full creative project. At the same time, Drew taught us what it meant to grow up on the land your great grandparents worked as slaves, land that was actively being subdivided and denuded as the book was being written. Now, The Home Place: Memoirs of a Colored Man's Love Affair With Nature is out in the world and generating incredible buzz, sales, and conversation.
Looked at from a purely financial perspective, no publisher could justify such a long investment in an author with no track record. But because we operate as a nonprofit, we can make decisions like the one to support Drew based on concerns other than finance, such as the transformative potential of his story in the world. And he is just one example of many writers on our list who came to the press as much for its collaborative editorial approach as anything else. We've worked with numerous scientists, activists, and other individuals reaching slightly beyond their experience to share a necessary story with the world. Just as the milkweed plant is the site of metamorphosis for caterpillars to become butterflies, Milkweed Editions is known as the home for authors like these to develop whole new capabilities.