Adam Wolfond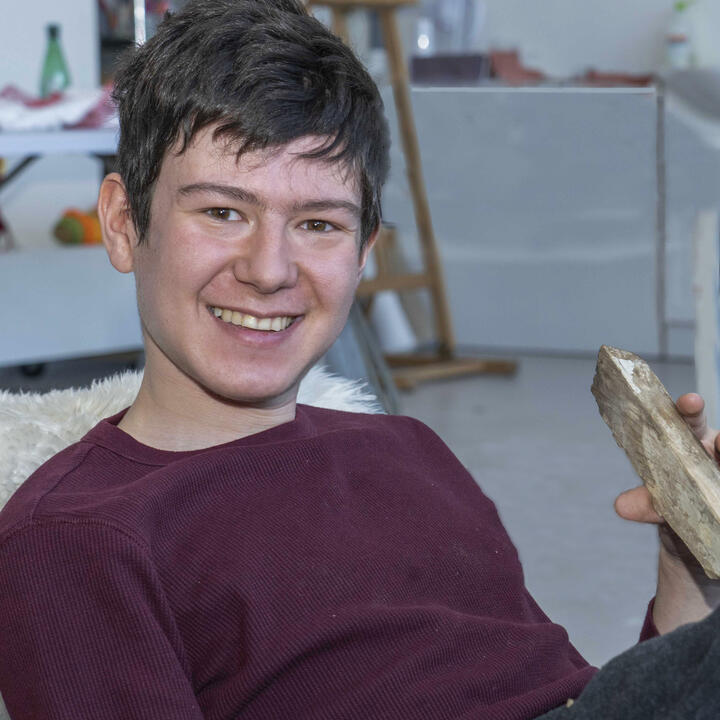 Adam Wolfond is the author of The Wanting Way. He is a nonspeaking autistic artist, poet, and university lecturer whose work has been featured in multimedia exhibitions, documentary films, academic journals, and philosophical treatises. He is the youngest writer to appear in the Academy of American Poets' "Poem-A-Day" series and is the author of two chapbooks, There Is Too Music in My Ears and In Way of Music Water Answers Toward Questions Other Than What Is Autism, both published by Unrestricted Editions. He is also a founding member of dis assembly, a neurodiverse artist collective based in Toronto. 
Sign up for occasional updates about this author
Submit a question to Adam Wolfond
You Might Enjoy
Blog Post
Milkweed Staff – 03/03/2022
Jocelyn Kapumealani Ng is my collaboration soulmate. As queer ʻŌiwi femme creatives, we both use art to uplift and ask...
Event
Point Reyes Station, CA

—

02/07/2023
Poet and educator Chris Martin and poet Adam Wolfond join us via Zoom for a conversation and poetry reading. In...