Jan Wagner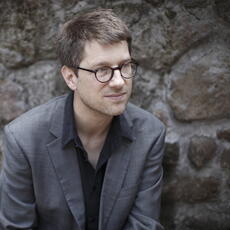 Jan Wagner is a German poet, essayist, and translator. His collections of poems include Guerickes Sperling, Achtzehn Pasteten, Australien, and Regentonnenvariationen, for which he was awarded the Prize of the Leipzig Bookfair. The Art of Topiary is the most recent translation of Wagner's work into English. The editor of two influential anthologies of German language poetry, including, with the poet Björn Kuhligk, Poetry of the Now: 74 Voices, Wagner is also the German translator of several British and American poets, including James Tate, Matthew Sweeney, and Charles Simic. He is the recipient of the Mondsee Poetry Award, the Anna Seghers Award, the Ernst Meister Award for Poetry, the Mörike Preis, and the first Arno Reinfrank Award. In 2017, he was awarded the Georg Büchner Prize. He lives in Berlin.
Awards
Georg Büchner Prize
Mondsee Poetry Award
Anna Seghers Award
Ernst Meister Award for Poetry
Mörike Preis
Arno Reinfrank Award
Sign up for occasional updates about this author
You Might Enjoy
Blog Post
Milkweed Staff – 02/15/2018
Less than two years ago, Max Ritvo came into the Milkweed family like a ball of fire. We're thrilled to...
Event
San Francisco, CA

—

03/28/2018
PAWA presents Filipinx authors Jason Magabo Perez, Barbara Jane Reyes, Chris Santiago , and Eileen R. Tabios: Book Talk and...