Christopher Brean Murray Wins the Sixth Annual Jake Adam York Prize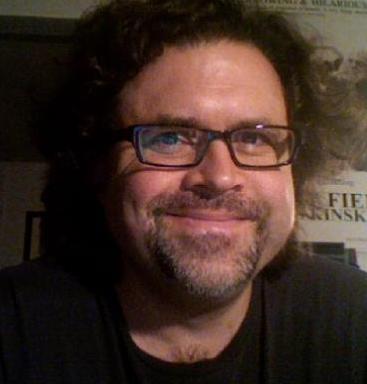 ANNOUNCING THE WINNER OF THE 2021–22 JAKE ADAM YORK PRIZE!
Copper Nickel and Milkweed Editions are thrilled to announce that judge Dana Levin has chosen Christopher Brean Murray's book Black Observatory as the winner of the 2021–22 Jake Adam York Prize. Black Observatory will be published by Milkweed Editions in February, 2023, and Murray will receive $2,000.
Christopher Brean Murray's poems have appeared or are forthcoming in Bennington Review, Colorado Review, Denver Quarterly, New Ohio Review, Quarterly West, Washington Square Review, and other journals. He lives in Houston.
In choosing Murray's book, Levin says: "Its very strangeness, its eccentric lenses on cis masculinity, and its simple, formal elegance called me to Christopher Brean Murray's Black Observatory. Reading these poems is like embarking on a Twilight Zone episode where Franz Kafka bumps into Salvador Dali in a hardware store, and dark, absurdist adventures ensue; where 'Crimes of the Future' involve 'Quitting a job everyone agrees you should keep' and 'Kissing a foreigner in a time of war.' There's sweetness here too, and deep thought and feeling—this is a singular debut by a singular sensibility: no one else sounds like Murray."
There were 984 manuscripts submitted to the prize this year, which our screeners narrowed to 28 additional finalists. It's our opinion that every one of these manuscripts is outstanding and eminently publishable.
With that in mind, the finalists were:
Kiran Bath, Instructions for Banno
Katie Berta, retribution forthcoming
Joshua Burton, Grace Engine
Emily Cinquemani, Open Orbit
Julia Edwards, The Royal You
Yael Hacohen, Starts with 767
Brett Hanley, The Worry Dimension
Michael Homolka, Against Indulgences
Dana Jaye, Armaments
L. A. Johnson, Late Late Nights
Luke Johnson, Liner Notes to Benjamin
Michael Juliani, The World Is Not Astonished
Maja Lukic, Before
Erin Lynch, The Long No Longer
Michael Metivier, Advection Blues
Theresa Monteiro, Under This Roof
Teo Mungaray, Three Bloods
Monica Ong, Planetaria
Nina Pick, The Night Horses
Hannah Louise Poston, Julia Hungry
Mira Ronsenthal, Atlas of Invisible Maps
Deborah Schupack, The Way We Live Now
Will Schutt, Impressions of a Person
Simon Shieh, Master
L. J. Sysko, The Daughter of Man
David Winter, Lament with Cello Accompaniment
Maya Jewell Zeller, out takes/ glove box
Nikki Zielinski, Gowned for Fire
And since screeners do essential—if too often unsung—evaluative work narrowing the field of entrants, we think it's important to note each year who our screeners are (both to say thank you and in the interest of transparency).
This year's screeners were:
Nicky Beer, author of Real Phonies and Genuine Fakes
Hayan Charara, author of These Trees, Those Leaves, This Flower, That Fruit
Michael Kleber-Diggs, author of Worldly Things
Wayne Miller, author of We the Jury
Miguel Murphy, author of Shoreditch
Emily Pérez, author of What Flies Want
Chris Santiago, author of Tula
Kathryn Smith, author of Self-Portrait with Cephalopod
Seth Brady Tucker, author of We Deserve the Gods We Ask For
Devon Walker-Figueroa, author of Philomath
Finally, we want to mention something briefly about our process: Since a number of entrants had previously published in Copper Nickel, and since other entrants knew one or more of our screeners on a personal level, we were sure to pass the manuscripts among the screeners until no one was tasked with screening work by anyone she had published or with whom she had a personal relationship. We believe strongly in running an ethical contest, and we work hard to ensure that we continue to do so.