Do Good, Feel Good, Get Goods!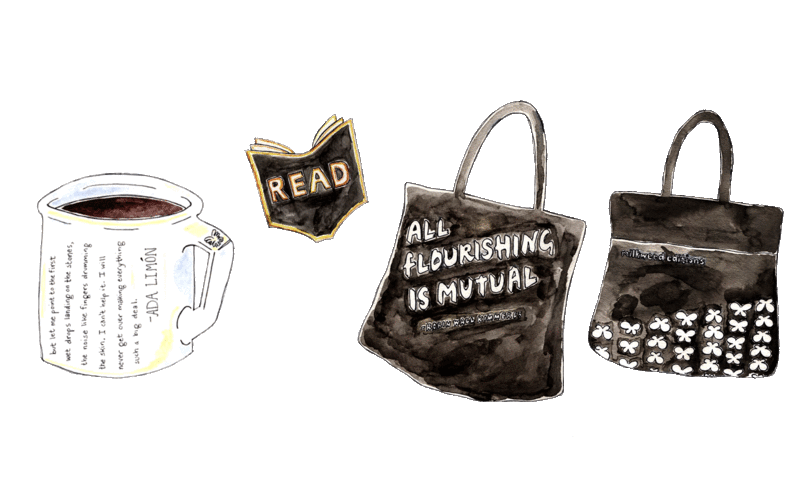 Hello, readers!
This Season of Giving, we're emphasizing the amazing power of sustaining support. At Milkweed we're in it for the long haul with our writers, and monthly sustaining gifts are a way you can be, too. Your gifts mean writers can collaborate with our editors to develop their manuscripts to their fullest potential (this work takes an average of three years!), and continue that partnership to place their books in the hands of readers—in conversation, in community—for years after publication. Right now our team is already working with authors on books for 2019, 2020, 2021, and beyond.
And for the first time here at Milkweed, we've created exclusive, limited-edition thank-you gifts for our monthly givers! A pin that announces your sharp style with bookish (and punny) elan? A mug that features an entire poem by Ada Limón? The last new tote you'll need (this year)?
Bottom line: this type of publishing doesn't exist without you—please include Milkweed in your giving this year. Great books and warm fuzzy feelings will result (and don't forget your thank-you gift!).
Follow this link to give your gift right now»
Warm wishes,
The Milkweed staff
P.S. Every dollar makes a difference! Will you make a donation today to help us reach our Season of Giving goal of 250 literature-loving supporters by the end of the year?!