Jos Charles wins 2017 National Poetry Series
Jos Charles wins 2017 National Poetry Series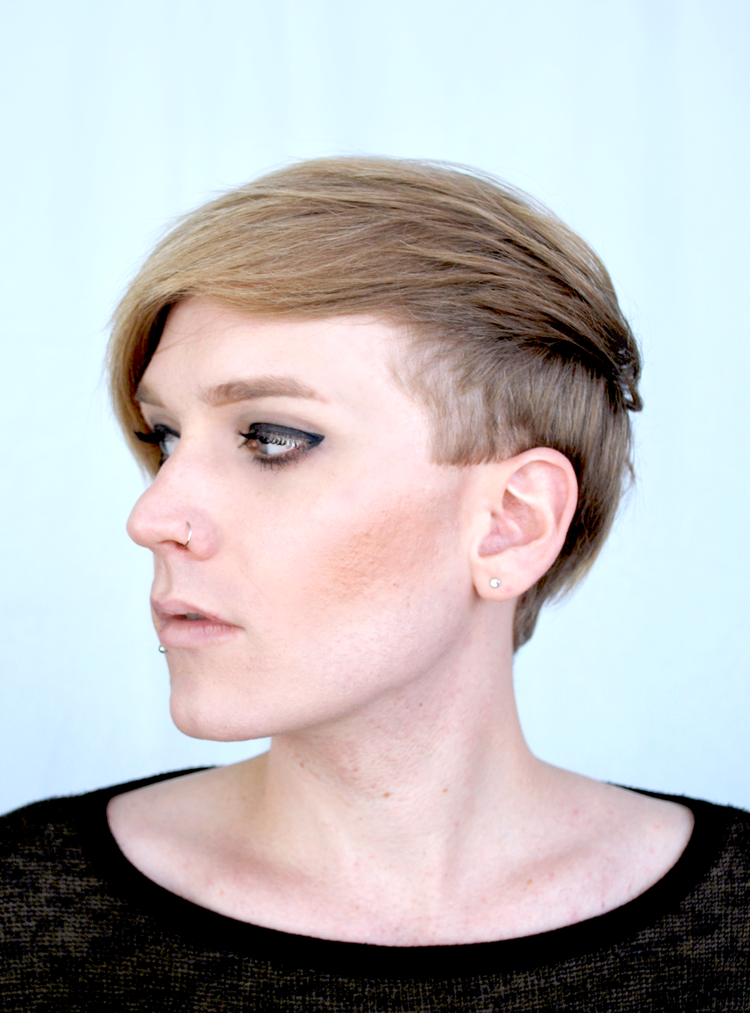 We are thrilled to announce that Jos Charles has been named one of five winners of the National Poetry Series for 2017. feeld was selected by Fady Joudah and will be published in September 2018 by Milkweed Editions. In addition to publication, Charles will receive $10,000.
Jos Charles is a trans poet, writer, and intertextual artist. Their first collection of poems, Safe Space, was published in 2016 by Ahsahta Press, and they are the founding editor of THEM, the United States' first trans literary journal. In addition to their work with THEM, they engage in direct gender justice work with a range of organizations and performers. They earned an MFA from the University of Arizona are the recipient of the Ruth Lilly & Dorothy Sargent Rosenberg Fellowship and the Monique Wittig Writer's Scholarship. They currently reside in Los Angeles.
Learn more and subscribe to receive occasional email updates about Jos Charles and feeld»
Joudah—author of three collections of poems and whose fourth, Footnotes in the Order of Disappearance, will be published by Milkweed in March 2018—describes Charles's manuscript as follows:
"feeld is a rare find that will be felt and studied for a long while. To reimagine a language of one's age is perhaps poetry's essential task. One can't perform this without exile from one's language, a paradox that belongs to the spectrum of translation as primary tool for life: DNA into protein, consciousness into perception. As Chaucerian English into the digital twenty-first century, feeld is in elite company, and is arguably unheralded in its lyric inventiveness. It's an archeology of the present ('wee wer so nashional') and an anagram of the genetic code that is the body ('lorde i am 1 / lorde i am 2 / lorde i am infinate'). If one were to rewrite feeld into standard English, the poems, with their protean registers, would still captivate us. This book masters the interchangeable. An ache of mouth, of speech, a sensory illusion of German, French, and English, of 'hors' and 'glome,' a corpus at the cusp of the 'plesure 2 b alive': 'tonite I wuld luve to rite the mothe inn the garden / 2 greev it.' feeld reflects and emits the alienation, the estrangement, this transgender poet endures and overcomes: 'each hole is a vote.' Jos Charles rearranges the alphabet to survive its ferocity against their body. Where language is weaponized, feeld is a whistleblower, a reclamation of art's domain. The solidarity engendered here reaches beyond the specific injustice to its speakers. As feeld illuminates the field on which we incorporate our physical being, it forges an ambitious liberation."
The four other winners of this year's National Poetry Series are The Lumberchack's Dove by GennaRose Tethercott, selected by Louise Glück to be published by Ecco; What It Doesn't Have to Do With by Lindsay Bernal, selected by Paul Guest to be published by the University of Georgia Press; Anarcha Speaks by Dominique Christina, selected by Tyehimba Jess to be published by Beacon Press; and Museum of the Americas by J. Michael Martinez, selected by Cornelius Eady to be published by Penguin.
Previous winners published by Milkweed Editions include I Know Your Kind by William Brewer, selected by Ada Limón; Not on the Last Day, but on the Very Last by Justing Boening, selected by Wayne Miller; Double Jinx by Nancy Reddy, selected by Alex Lemon; Bone Map by Sara Eliza Johnson, selected by Martha Collins; and Visiting Hours at the Color Line by Ed Pavlić, selected by Dan Beachy-Quick. See all»