The Milkweed Story, Part 1: Support Writers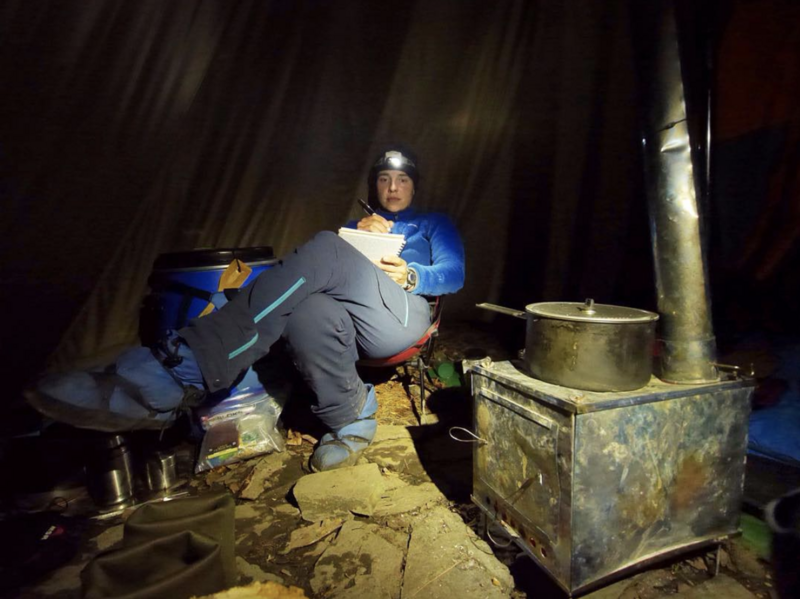 Exactly two years ago today, Amy and Dave Freeman were at "home" in their tent, camped in the middle of the Boundary Waters, a 1.1 million acre tract of roadless, unspoiled wilderness and water.
"It rained all day yesterday and into the night," Dave wrote. "We awoke to see a dusting of snow on the ground. The ice is too weak to hold our weight now, so we spent the day in camp. I split wood while Amy made bannock for lunch. We wrote in our journals. I found myself ruminating over the following quote by Sigurd Olson about the formation of the Boundary Waters Canoe Area Wilderness: 'Some places should be preserved from development or exploitation, for they satisfy a human need for solace, belonging, and perspective. In the end we turn to nature in a frenzied chaotic world, there to find silence, oneness, wholeness, spiritual release.' It seems to me the wilderness is even more precious now."
Two years later, Amy and Dave are now the authors of a beautiful, important book: A Year in the Wilderness: Bearing Witness in the Boundary Waters. These are the writers Milkweed Editions serves.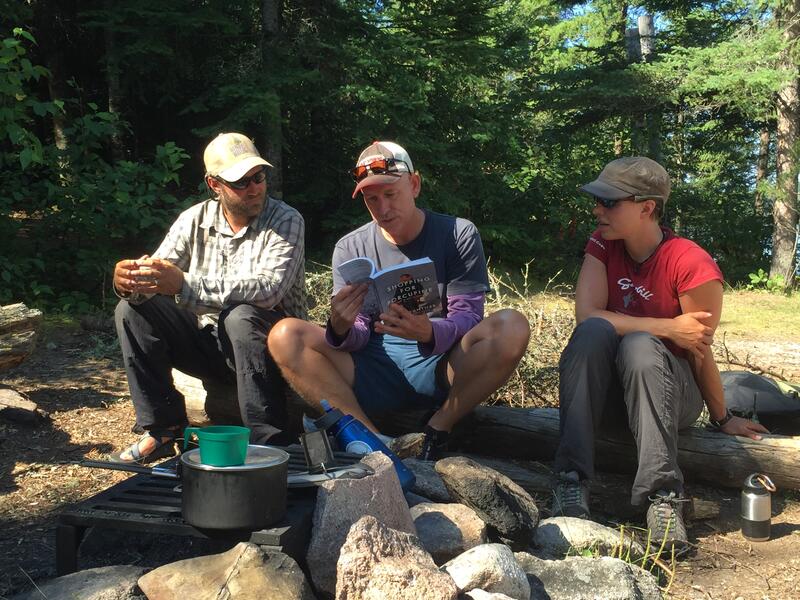 This fall, Amy and Dave Freeman spoke about their experience working with Milkweed:
"We couldn't believe someone might actually want to publish us, much less drive five hours up north from Minneapolis and then spend a full day paddling out into the wilderness to meet us. I think it's pretty safe to say there aren't many publishers who would do that for an unknown author."
"We had never done anything like writing a book before. We basically wrote our ideas out on a sheet of paper and spent a few hours chatting with Daniel about our vision and how Milkweed could be a part of that. Milkweed said 'Yes' because they believed we had a story to tell, a story that is important. We feel deeply lucky that Milkweed has the ability to take risks on unproven authors—and that has a lot to do with everyone out there who supports the press."
Milkweed Editions exists to serve writers. We're here to help bring their work to life, to publish it beautifully, and to steward their artistic careers. But we couldn't do this work without an important partner—you. A passionate community supports each writer Milkweed publishes. Will you invest in writers like Amy and Dave Freeman by making a year-end donation to Milkweed today?
Stay tuned for more stories this month about how your gifts enable transformation for authors, books, and countless readers!
With gratitude,
The Milkweed Editions Team
P.S. You can support this work in many ways. Make a donation, buy books, or do both! Use discount code SEASONSREADINGS to get free shipping on books now through December 31.