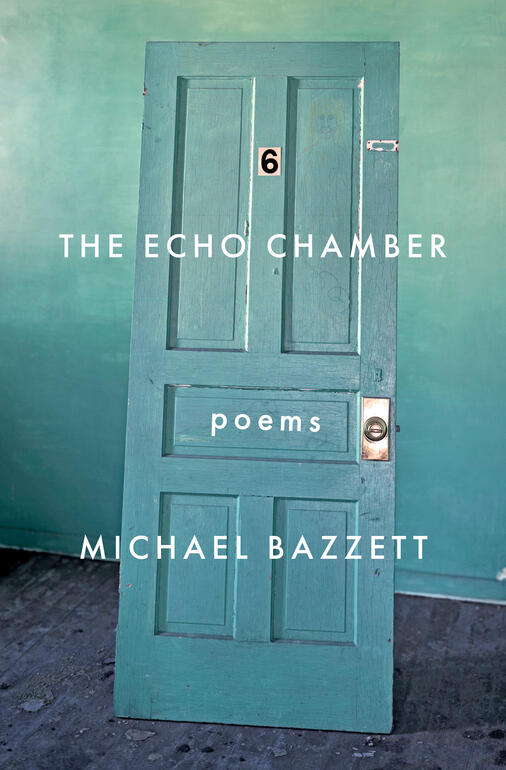 "At times darkly funny, lyrical, allegorical and specific, Bazzett's [
The Echo Chamber
] is an always memorable reflection of who we are now."—
CHICAGO
REVIEW
OF
BOOKS
From Michael Bazzett, poet and translator of The Popol Vuh, a collection that explores the myth of Echo and Narcissus, offering a reboot, a remix, a reimagining.
"Narcissus was never one to see himself // in moving water. // He liked his image / still." In The Echo Chamber, myth is refracted into our current moment. A time traveler teaches a needleworker the pleasures of social media gratification. A man goes looking for his face and is first offered a latex mask. A book reveals eerie transmutations of a simple story. And the myth itself is retold, probing its most provocative qualities—how reflective waters enable self-absorption, the tragic rightness of Echo and Narcissus as a couple.
The Echo Chamber examines our endlessly self-referential age of selfies and televised wars and manufactured celebrity, gazing lingeringly into the many kinds of damage it produces, and the truths obscured beneath its polished surface. In the process, Bazzett cements his status as one of our great poetic fools—the comedian who delivers uncomfortable silence, who sheds layers of disguises to reveal light underneath, who smuggles wisdom within "rage-mothered laughter." Late-stage capitalism, history, death itself: all are subject to his wry, tender gaze.
By turns searing, compassionate, and darkly humorous, The Echo Chamber creates an echo through time, holding up the broken mirror of myth to our present-day selves.
Keywords
Echo, Narcissus, myth, social media, technology, poetry, selfies, war
Dimensions
8.5 × 5.5 × 0.5 in
Like this book? Sign up for occasional updates
Praise and Prizes