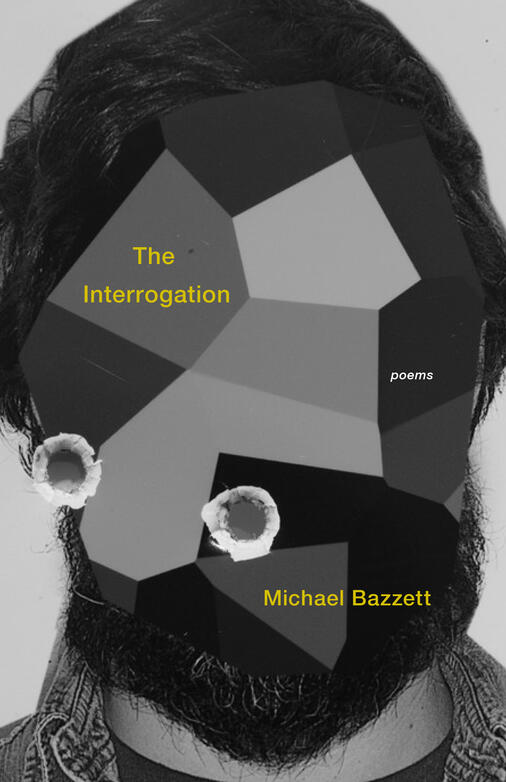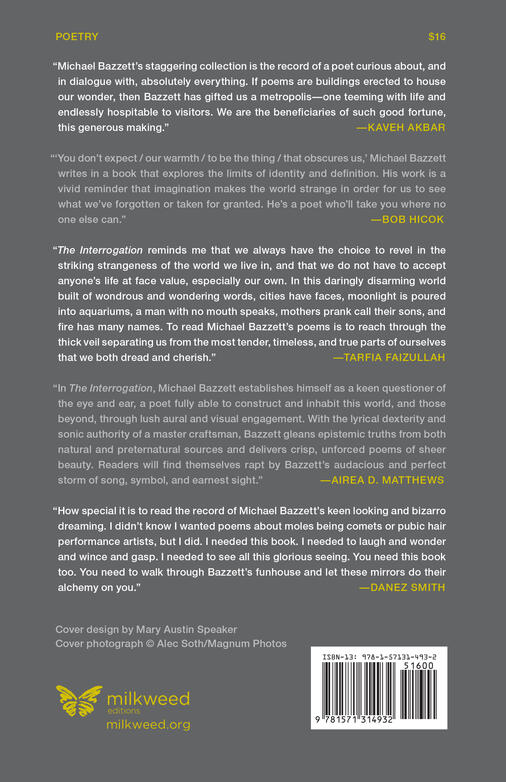 The Interrogation
"Michael Bazzett's poems are as tragic and unsettling as they are compelling and beautifully precise."—
ADA
LIMÓN
From the author of You Must Remember This, an uncanny collection of poems that plumbs our capacity for cruelty and for wonder.
Who? A speaker at once questioner and questioned. An artist who embraces and resists what his work requires of him. "A naked / man in a crowd."
What? Poems at once surreal and vulnerable, refusing to hide their uncomfortable truths behind their wildest imaginings.
Where? In the mind, where "Nobody fails at meditation / like I do." Outside dreamlike cities. In the rich earth under a simple mattress. In new, disorienting fables and seemingly familiar folktales.
When? As a child, spurning his mother. As a young man, seeking wisdom and peace. And as an older man, looking back at what he once was.
Suffused in psychology, uncertainty, and desire, The Interrogation is a catechism of the self—or selves. Inside this collection's hall of mirrors, faces double and multiply endlessly, and voices echo, laugh, and taunt. Why? these poems ask. Why does art demand sacrifice? Why does the heart want what it wants? And how do we escape loneliness?
The Interrogation is an accomplished collection, unsparingly honest, infused with yearning and laced with dark humor.
Dimensions
5.5 × 8.5 × 0.3 in
Like this book? Sign up for occasional updates
Praise and Prizes