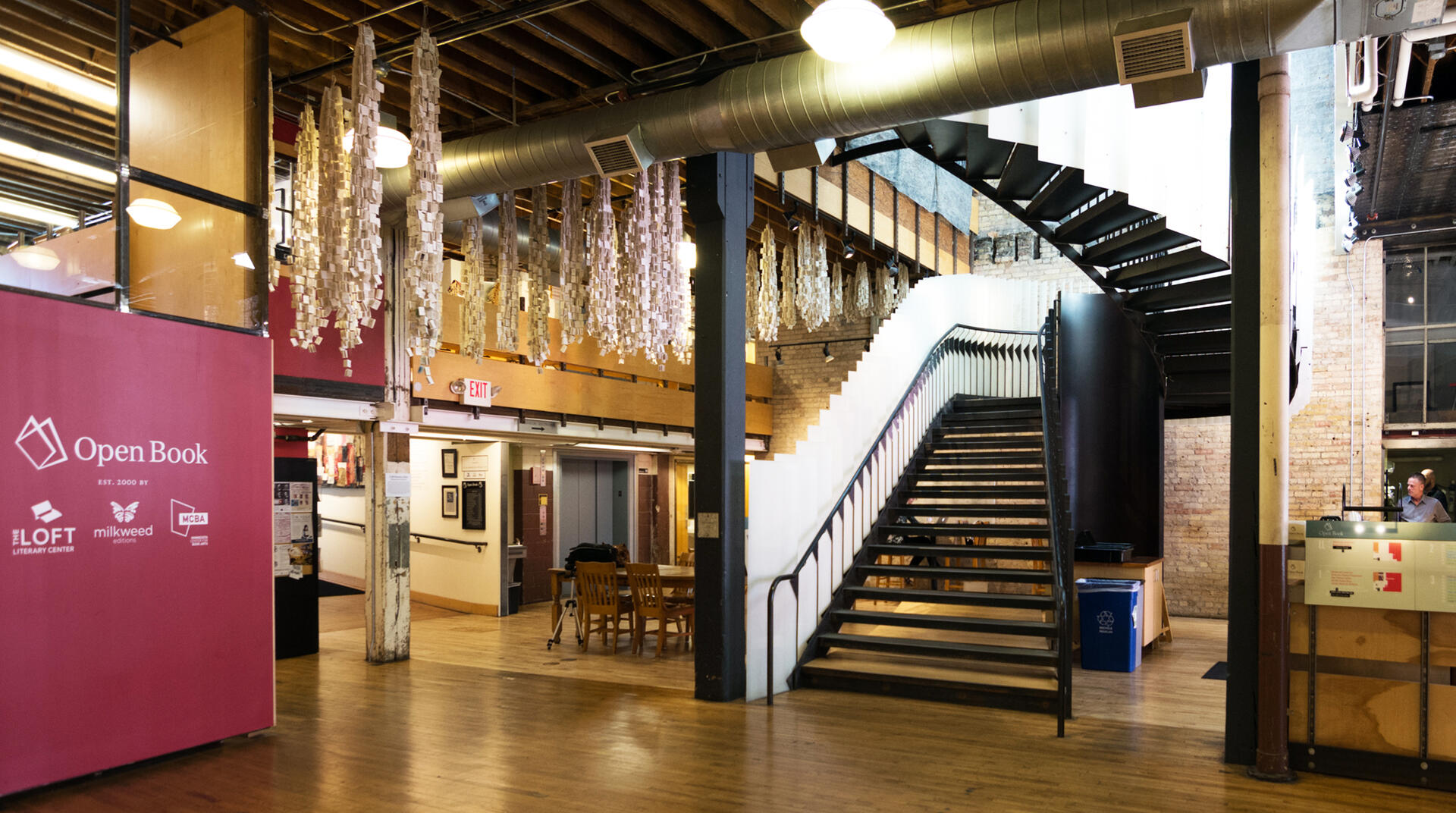 Launch your career in book publishing
The Milkweed Fellowship is grounded in our belief that books have the potential to change the way we see the world, and that equity is essential to a vibrant, diverse, and empowered literary ecosystem.
We remain committed to the Milkweed Fellowship program and to the important work of offering intentional entry points into the book publishing industry to those who hold the potential to transform and reimagine what literature can accomplish in a changing world. 
This paid, one- to two-year immersion program is designed to offer the tools, experience, and exposure necessary to pursue a career in book publishing. Intended to provide an alternative route to success in an industry where the prerequisite to an entry level position is typically an unpaid internship, this learning-oriented position seeks to provide entry to those historically underrepresented among workers in book publishing—Indigenous, people of color, LGBTQIA+, and those with disabilities—so they may advance, discover, and champion transformative literature for years to come.
This position is based on-site in our Minneapolis offices and is full time (non-exempt, 40 hours per week, for 12 to 24 months). The application window for the 2020 Milkweed Fellowship closed March 16, 2020. Our intention with this program is to fund two-year fellowships whenever possible. This means we may not open the fellowship for applications every year but will act according to the best interests of the fellows and the organization. We are not accepting applications at this time. Please check this page in March 2021 or sign up for updates to be notified about the application process in coming years. 
Compensation includes a salary of $35,000 per year, generous paid time off, and health and dental benefits. Except for those with prearranged work visas or green cards, we are not considering international candidates at this time but encourage interested international candidates to sign up for updates so that they can find out early if we do elect to offer the position to international candidates requiring visas in future years.
Milkweed Fellows:
2020-2021: Kachina Yeager and Tijqua Daiker
2019: Julian Randall
Congratulations to our Finalists for the 2020 search: Rickey Carl Mantley and Irene Jor
Milkweed Editions was formed in 1980 in Minneapolis, Minnesota. Our mission is to identify, nurture, and publish transformative literature, and to build an engaged community around it. As a mission-driven nonprofit literary book publisher, we publish 17–20 new books of literary fiction, poetry, and nonfiction each year, as well as continuing to print and support authors published in prior years such as Robin Wall Kimmerer, Ada Limón, Jos Charles, Elizabeth Rush, and J. Drew Lanham. Our books have recently won the National Book Critics Circle Award, the LA Times Book Prize, and been named finalist for the National Book Award and the Pulitzer Prize. We select books for our new Seedbank series with an eye toward preserving cultural diversity and deepening the conversation about humanity's relationship with the more-than-human world. Milkweed Editions is located in the Open Book building, a nonprofit center devoted to literary arts which also houses the Minnesota Center for Book Arts, The Loft Literary Center, a 200-seat performance space widely used by the community, an art gallery, a full-service cafe, and Milkweed Books, a thoughtfully curated bookstore that actively supports our community by selling books for local and international authors at readings and events across the Twin Cities. The Open Book building is ADA accessible and conveniently located on both light rail and bus lines.
Responsibilities & Opportunities
Fellows will be able to witness all stages of the publication process, from acquisition to the final point of sale, including: editorial/production, design, marketing/publicity, nonprofit strategy and administration, and Milkweed Books, the independent bookstore operated by Milkweed Editions. The fellow will be closely trained for some or all of the following responsibilities, mentored by staff in professional development, networking, and leadership, and will have the opportunity to travel to major literary conferences like AWP. The fellow will work with staff mentors to develop specific goals, and, as appropriate, we will tailor project assignments and experiences to individual interests and skills. For example, please see Milkweed Fellow Julian Randall's contributions to the Milkweed blog.
Key responsibilities may include:
Seek out new writers by reading and reporting on manuscripts and literary magazines
Work with our editors to provide feedback on manuscripts under development
Proofread and fact-check manuscripts
Draft catalog copy, press releases, and related digital content for forthcoming titles
Research other publishers' books that can be useful comparisons for new Milkweed books
Perform art research and basic typesetting for book designs
Research potential partners and new sales/event/media outlets
Support outreach, fundraising, and community engagement efforts
Assist with organizing author events and book tour publicity
Assist with maintaining the Milkweed website
Participate in staff meetings
An avid reader with abundant enthusiasm for literary community and the business of publishing
A curious, creative, and critical thinker
Excellent written, verbal, and organizational skills
An ambitious individual with willingness to learn
A collaborative and flexible team spirit and the ability to work with a small staff
A commitment to increasing access to and equity in literature
Please let us know if you have special experience or interests in any of the following (non-required!) areas: print or digital design, outreach, web content or communications, audio/video/photo editing, databases, project coordination, or anything that you see as relevant to this fellowship experience.
Physical Demands: Must be able to talk on and manipulate a phone, participate in meetings, type on a keyboard, sit for extended periods, and move about an accessible office, but we are open to making this position accessible for those for whom these demands may present a barrier, using the resources available to us. We're listening.