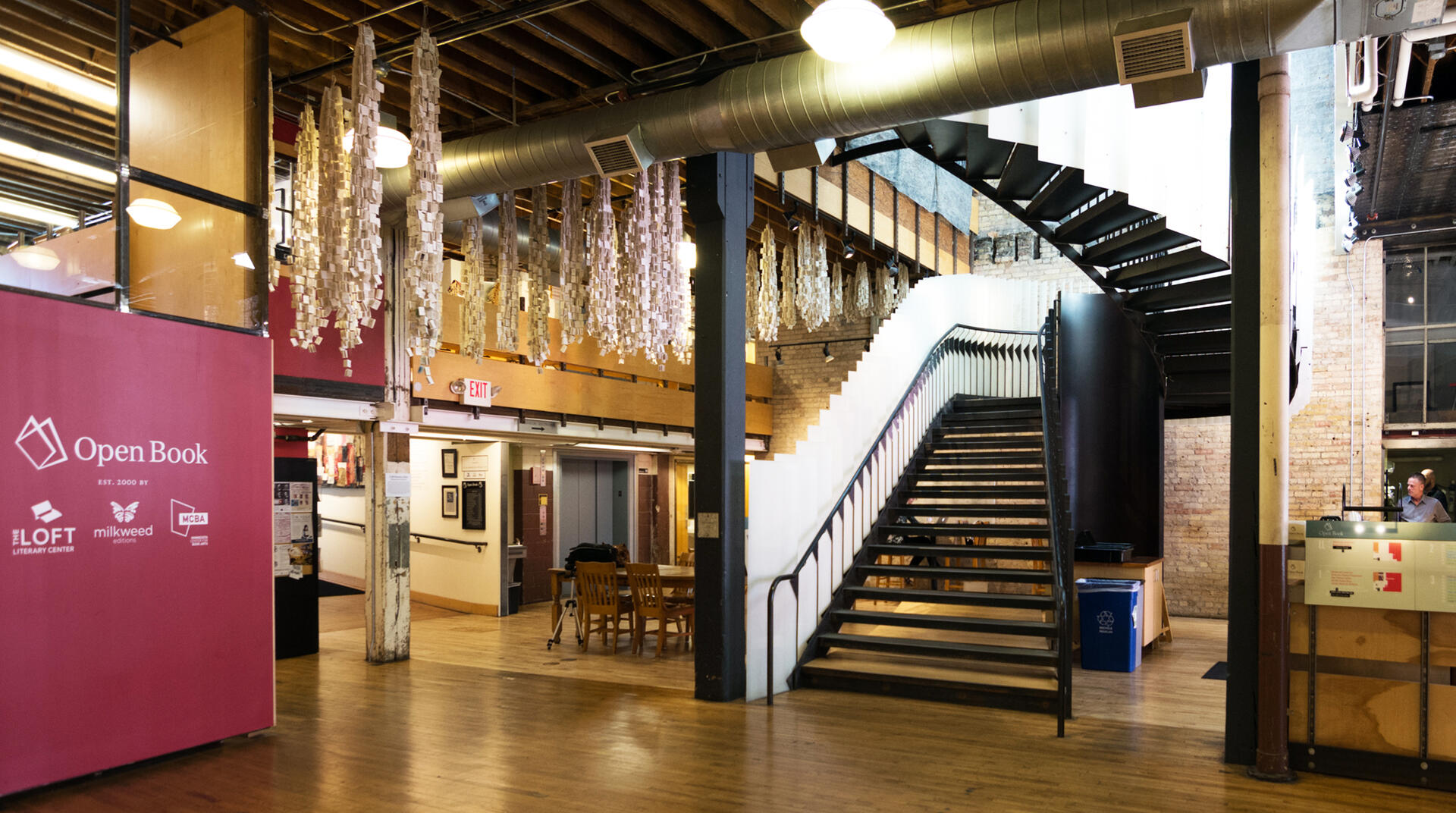 Launch your career in book publishing
The Milkweed Fellowship is grounded in our belief that books have the potential to change the way we see the world, and that equity is essential to a vibrant, diverse, and empowered literary ecosystem.
As a nonprofit literary press, Milkweed's goals are twofold: to produce transformative literature and build an engaged community around it. We are committed to offering intentional entry points into the book publishing and nonprofit fundraising fields to those who hold the potential to transform and reimagine what literature can accomplish in a changing world. 
The same lack of diversity, equity, access, and inclusion that persists in the publishing industry is also present in the fundraising field. We are excited to announce that we are expanding the Milkweed Fellowship Program and opening applications to include an Advancement fellow. The Advancement Fellow will be a key member of our fast-growing fundraising operation.
This paid, one- to two-year immersion program is designed to offer the tools, experience, and exposure necessary to pursue a career in book publishing or nonprofit fundraising. Intended to provide an alternative route to success in industries where the prerequisite to an entry-level position is typically an unpaid internship, this learning-oriented position seeks to provide entry to those historically underrepresented among workers in book publishing and advancement—Indigenous, people of color, LGBTQIA+, and those with disabilities—so they may advance, discover, and champion transformative literature for years to come.
The application window for the 2021 Milkweed Advancement Fellowship closed on March 31, 2021.
Compensation includes a salary of $35,000 per year, generous paid time off, and health and dental benefits. Except for those with prearranged work visas or green cards, we are not considering international candidates at this time but encourage interested international candidates to sign up for updates so that they can find out early if we do elect to offer the position to international candidates requiring visas in future years.
Milkweed Fellows:
2021-2022: Em Harring
2020-2021: Kachina Yeager and Tijqua Daiker
2019: Julian Randall
Congratulations to the Finalists for the 2021 search: Alli Cruz and Sophia Terazawa
Milkweed Editions was formed in 1980 in Minneapolis, Minnesota. Our mission is to identify, nurture, and publish transformative literature, and to build an engaged community around it. As a mission-driven nonprofit literary book publisher, we publish 17–20 new books of literary fiction, poetry, and nonfiction each year, as well as continuing to print and support authors published in prior years such as Robin Wall Kimmerer, Ada Limón, Jos Charles, Elizabeth Rush, and J. Drew Lanham. Our books have recently won the National Book Critics Circle Award, the LA Times Book Prize, and been named finalist for the National Book Award and the Pulitzer Prize. We select books for our new Seedbank series with an eye toward preserving cultural diversity and deepening the conversation about humanity's relationship with the more-than-human world. Milkweed Editions is located in the Open Book building, a nonprofit center devoted to literary arts which also houses the Minnesota Center for Book Arts, The Loft Literary Center, a 200-seat performance space widely used by the community, an art gallery, a full-service cafe, and Milkweed Books, a thoughtfully curated bookstore that actively supports our community by selling books for local and international authors at readings and events across the Twin Cities. The Open Book building is ADA accessible and conveniently located on both light rail and bus lines.
Responsibilities & Opportunities
The following describes responsibilites for our Advancement Fellowship. We plan to vary our Fellowships in accordance with the availability of staff mentors. 
The advancement fellow will gain experience in every area of a comprehensive fundraising program including Milkweed's annual fund, membership, major gifts, planned giving, and foundation and government grants. The fellow will be mentored by staff in professional development, networking, and leadership, and will work with staff mentors to develop specific goals. As appropriate, we will tailor project assignments to individual interests and skills. For example, please see current Milkweed Fellow Tijqua Daiker's contribution to the Milkweed blog.
Key responsibilities include:
• Helping to plan and execute stewardship, cultivation, and fundraising events
• Managing grant calendars and reporting
• Writing, proofreading, and sending donor communications
• Maintaining donor pages on the Milkweed website
• Fulfilling donor/member benefits
• Managing gift acknowledgement processes
• Maintaining donor and donation records
• Participating in staff-wide meetings
Ideal candidates will be:
• Highly organized with strong writing and excellent interpersonal communication skills 
• Have a passion for books, an interest in nonprofit fundraising, and a commitment to increasing access to and equity in the fundraising profession
• Be comfortable with a wide range of duties—from writing, to data entry, to interacting with donors and authors
• Experience working with Salesforce or a similar CRM is a plus but not necessary
Physical demands: 
Must be able to talk on and manipulate a phone, participate in meetings, type on a keyboard, sit for extended periods, and move about an accessible office, but we are open to making this position accessible to those for whom these demands may present a barrier, using the resources available to us. We're listening.
Application Instructions:
Applicants should submit the application materials listed below as one combined PDF via Submittable. Please include your last name in the file name of your application document (i.e., Taylor_Application.pdf). Applications will be accepted until 11:59 p.m. CDT on March 31, 2021.
• Cover letter addressed to Anna Thorsen, Senior Advancement Officer, including answers to the following application questions (up to 2 pages single spaced):
• Why are you interested in nonprofit fundraising?
• What are your career ambitions and what would help you achieve them?
• Résumé (1–2 pages)
• Writing sample: Tell us about a book that changed the way you see yourself, your community, or the world (1 page, single spaced).