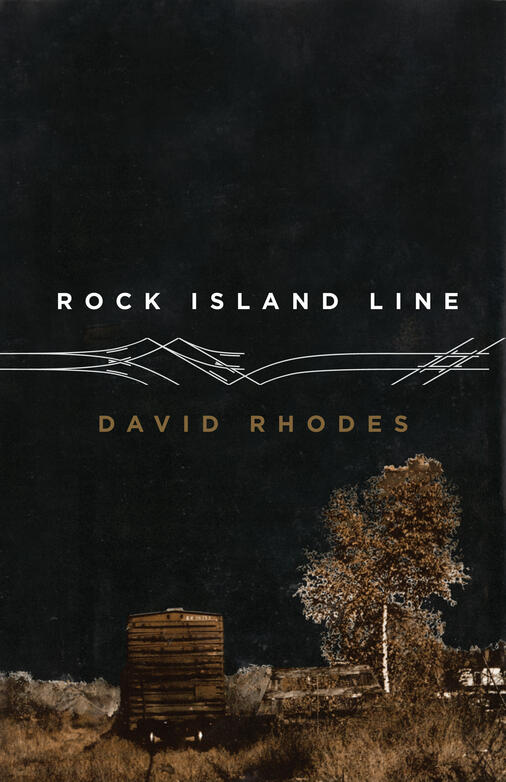 Rock Island Line
"Beautiful and haunting in a way you have not encountered before." —
JONATHAN
CARROLL
Originally published in 1975 to great acclaim, Rock Island Line introduces a memorable character in American fiction: July Montgomery. Born and raised in the idyll of Sharon Center, Iowa—a life of four-leaf clovers, dogs, and fishing—the young boy is rocked by the tragic death of his parents, a blow that precipitates his bitter exile from Eden. Fleeing via the Rock Island Line, July lands in Philadelphia and fashions a ghostly and insulated existence in an underground train station.
When a young woman frees July from his malaise, they return together to the Iowa heartland, where the novel soars to its heartrending consummation. Restored to the setting of his beloved grandparents and parents, and yet perched on the precipice of a disaster that could herald his end, July must decide whether to continue running, or stand still and hope for a promised dawn.
Rock Island Line brings David Rhodes's striking characterizations and unparalleled eye for the telling detail to a haunting tale of paradise lost—and possibly regained.
Keywords
1970s, bereavement, big, city, death, emotional, family, father, grief, grieving, homeless, iowa, literary, loneliness, loss, love, mother, mourning, moving, novels, orphaned, parents, Philadelphia, psychological, relationships, small town, tragic
Dimensions
5.5 × 8.5 × 1 in
Like this book? Sign up for occasional updates
Praise and Prizes