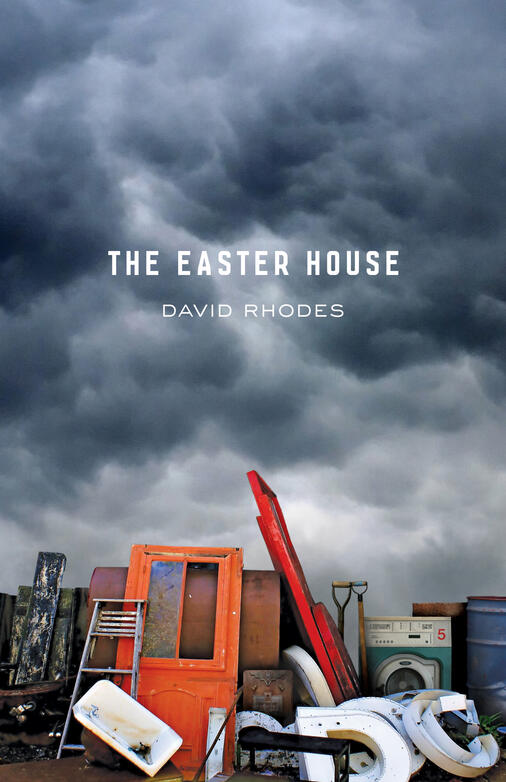 The Easter House
"I wouldn't trade a word of
The Easter House
for anything." —
NEW
YORK
TIMES
From the celebrated author of Driftless comes a masterful novel in which "no border exists between everyday life and the super-real" (New York Times).
The Easter house looms over the residents of Ontarion, Iowa. Ansel Easter—a fiery minister who rescued a Caliban-like creature from a carnival sideshow—paved a difficult path for his sons, C and Sam, who left home after their father's violent death. But the brothers return when they are unable to shake Ansel's burdensome legacy from afar. C and his wife first start a junkyard on the expansive lawn of the Easter house and barter used appliances, cars, and random items for necessities. Eventually, however, C and Sam create a more lucrative business: The Associate, a group of men who perform services for a fee. When a rash of deaths occur and the townspeople begin to suspect The Associate, it seems the sins of the father have returned to the sons.
Shocking and suspenseful, The Easter House is an engrossing story of family redemption and survival. Originally published in 1974, David Rhodes's second novel captures the oppressive somnolence of a small community while intertwining elements of the American gothic tradition, illuminating the strangeness that lurks beneath the surface.
Keywords
1950s, 1960s, 1970s, America, brothers, carnivals, crime, dark, death, family, fathers, gothic, iowa, junkyard, literary, Midwestern, misfits, murder, novels, outcasts, psychological, sideshow, small town, sons, suspense, suspenseful
Dimensions
5.5 × 8.5 × 0.81 in
Like this book? Sign up for occasional updates
Praise and Prizes