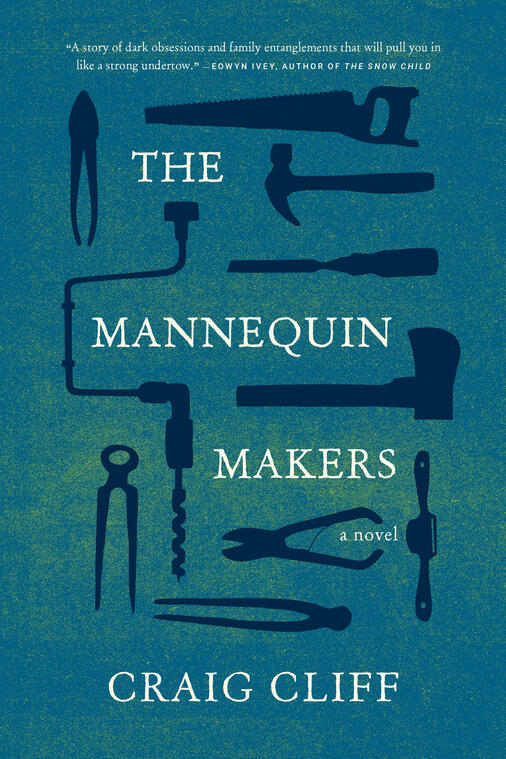 The Mannequin Makers
"A book that makes grand promises and delivers."
—
NEW
YORK
TIMES
"A book that makes grand promises and delivers" (New York Times), The Mannequin Makers is an unforgettable debut novel about art, imitation, and obsession.
Excitement is rare in the small town of Marumaru, New Zealand. So when a young Maori man arrives on the morning train one day in 1903—announcing the imminent visit of a famous strongman—the entire town turns out to greet him, save one. Colton Kemp, a department store window-dresser, is at home, watching his beloved wife die in premature childbirth. Tormented by grief, he hatches a plan to make his name and thwart his rival, the silent and gifted Carpenter: over the next sixteen years he will raise his newborn twins in secrecy and isolation, to become human mannequins in the world's most lifelike window display.
From this moment of calamity emerges a work of masterful storytelling, at once wildly entertaining and formally ambitious. The novel leaps fearlessly from the epistolary to the castaway narrative to the picaresque, as Kemp's plot goes awry and as he, his children, and the Carpenter converge in the New Zealand hinterland.
The Mannequin Makers is an adventure-filled and thoroughly delightful yarn, introducing Craig Cliff, one of international literature's most promising young talents, to American audiences.
Keywords
20th century, art, Australia, children, competition, competitiveness, displays, early, fantastical, grief, historical, literary, loss, magic realism, maori, motherless, new Zealand, novels, obsession, original, parents, rivalry, siblings, strange, twins, unusual, weird, window
Like this book? Sign up for occasional updates
Praise and Prizes