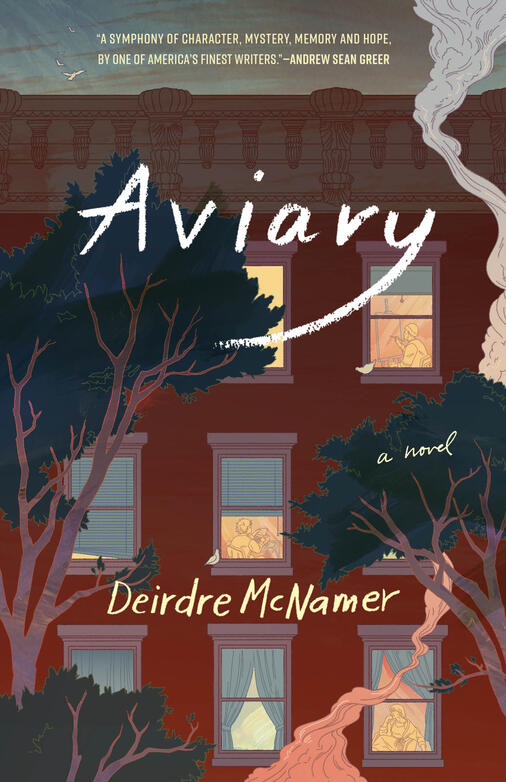 "This quietly important book offers hope as it tackles grief and isolation and our essential humanity."—
NEW
YORK
TIMES
BOOK
REVIEW
Winner of the 2022 Governor's Arts Award
A 2022 Reading the West Award Finalist
A Refinery29 Best New Book to Read in 2021
A masterful novel illuminating the rich and hidden facets of human character among the residents of a senior residence in Montana—and "a cleansing antidote to the last few years of political and cultural turmoil … if you have anything in the way of feelings, this novel will make you weep" (New York Times).
At the deteriorating Pheasant Run, the occupants keep their secrets and sadnesses locked tight behind closed apartment doors. Kind Leo Umberti, formerly an insurance agent, now quietly spends his days painting abstract landscapes and mourning a long-ago loss. Down the hall, retired professor Rydell Clovis tries desperately to stay fit enough to restart a career in academia. Cassie McMackin, on the same floor, has seemingly lost everything—her husband and only child dead within months of each other—leaving her loosely tethered to this world. And a few doors away, her friend, Viola Six, is convinced of a criminal conspiracy involving the building's widely disliked manager, Herbie Bonebright. Cassie and Viola dream of leaving their unhappy lives behind, but one woman's plan is interrupted—and the other's unexpectedly set into motion—when a fire breaks out in Herbie's apartment.
Called to investigate is the city's chief fire inspector. With a gift and a passion for sorting out the mysteries of flame, Lander Maki finds the fire itself, and the circumstances around it, highly suspicious. Viola has disappeared. So has Herbie. And a troubled teen, Clayton Spooner, was glimpsed fleeing the scene. In trying to fit together the pieces of this complicated puzzle, Lander finds himself learning more than expected about human nature and about personal and corporate greed as it is visited upon the vulnerable.
Beautifully written and long awaited, from a writer "with extraordinary emotional acuity and with a keen sense of the small detail that says it all" (Chicago Tribune), Aviary weaves a compelling tapestry of crisis, grief, and the mysteries of memory and old age.
Keywords
fiction, mystery, fiction about age, multiple points of view, fire, aging, senior lives, grief, loneliness, Montana, mountains, western, contemporary
Dimensions
8 × 5 × 0.75 in
Like this book? Sign up for occasional updates
Praise and Prizes