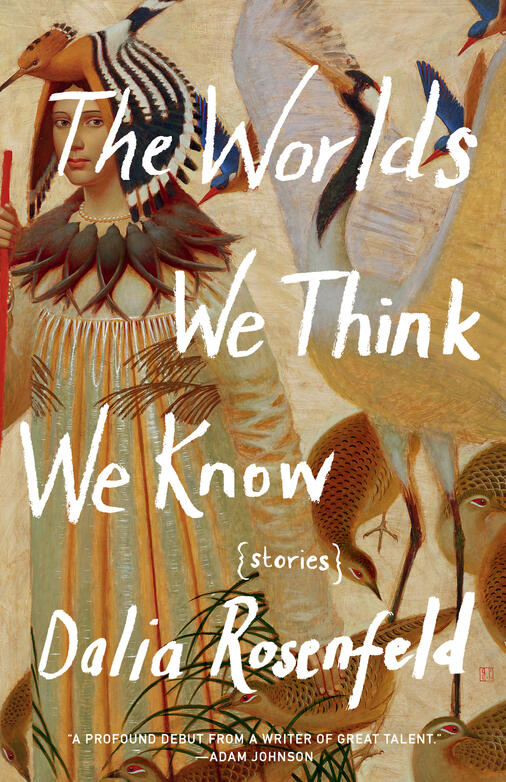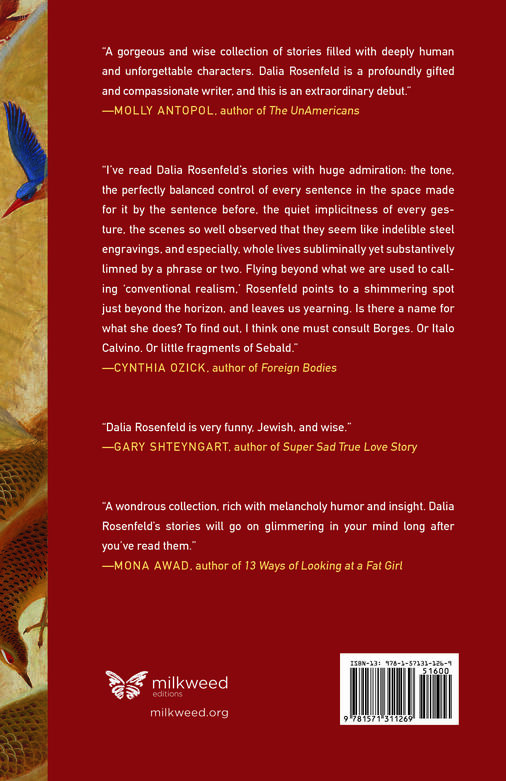 The Worlds We Think We Know
"A profound debut from a writer of great talent." —
ADAM
JOHNSON
Fiercely funny and entirely original, this debut collection of stories takes readers from the United States to Israel and back again to examine the mystifying reaches of our own minds and hearts.  
The characters of The Worlds We Think We Know are animated by forces at once passionate and perplexing. At a city zoo, a mismatched couple unite by releasing rare birds. After being mugged in the streets of New York, a professor must repeat the crime to recover his memory—and his lost love. In Tel Aviv, a sandstorm rages to expose old sorrows and fears as far away as Ohio. And from an unnamed Eastern European country, a woman haunts the husband who left her behind for a new life in America.
In Dalia Rosenfeld's prose, the foreign becomes familiar and the mundane magical. The Worlds We Think We Know is a dazzling debut—clear-eyed, empathetic, and heartbreaking.
Keywords
collections, cultural, culture, diaspora, displaced, displacement, eastern europe, family, fiction, funny, history, holocaust, home, Israel, Israelis, Jerusalem, jewish, Judaism, literary, loss, manhattan, new york, nyc, short, Siberia, soldiers, story, survivors, war
Dimensions
5.5 × 8.5 × 0.75 in
Like this book? Sign up for occasional updates
Praise and Prizes