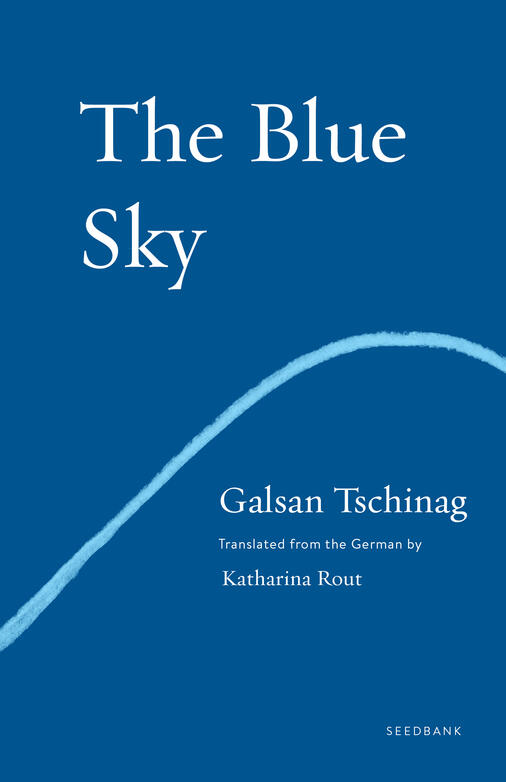 The Blue Sky
"Book by book, Tschinag is championing his people and preserving their traditions. " —
SAN
FRANCISCO
CHRONICLE
In the high Altai Mountains of northern Mongolia, the nomadic Tuvan people's ancient way of life collides with the pervasive influence of modernity as seen through the eyes of Dshurukawaa, a young shepherd boy.
This confrontation comes in stages. First his older siblings leave the family yurt to attend a distant boarding school. Then the boy's grandmother dies, and with her the boy's connection to the tribes. But perhaps the greatest tragedy strikes when his dog, Arsylang—"all that was left to me"—ingests poison set out by the boy's father to protect his herd from wolves. "Why is it so?" Dshurukawaa cries out in despair to the Heavenly Blue Sky, but he is answered only by the silence of the wind.
Rooted in the oral traditions of the Tuvan people and their epics, the first novel in Galsan Tschinag's saga—reissued as a Seedbank title—weaves the timeless story of a boy poised on the cusp of manhood with the tale of a people's vanishing way of life.
Keywords
adventure, altai, asia, Asian, change, childhood, coming of age, cultural, cultures, family, growing up, historical, Indigenous, loss, Mongolia, Mongolian, mountains, nomadic, nomads, novels, people, places, remote, shepherds, steppes, survival, traditional, tuvan, yurts
Dimensions
5.5 × 8.5 × 0.56 in
Like this book? Sign up for occasional updates
Praise and Prizes