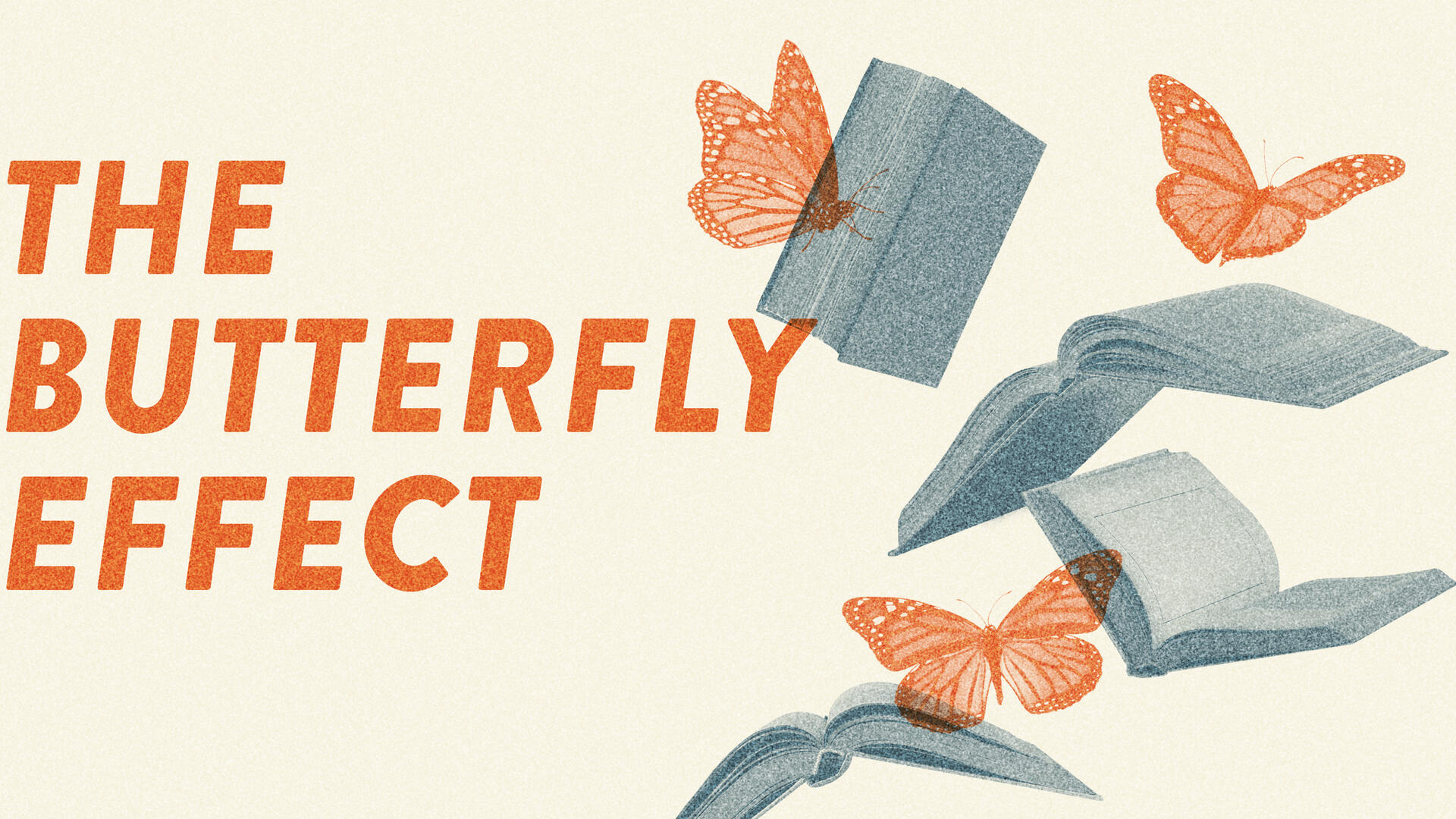 Here at Milkweed Editions, we believe great books never really end. Because even after the last page has been read, the wisdom imparted lives on in the minds and hearts of readers. And then something incredible happens—that wisdom begins to shape behavior, and like ripples reverberating outwards, those lessons begin to spread.
This is The Butterfly Effect. A movement that creates movement. And by publishing the most daring, thoughtful, and powerful books we find, we believe we can create the greatest impact.
The Butterfly Effect in action
How has the Butterfly Effect moved you?
Our books affect everyone differently. Tell us how a Milkweed Editions title has changed you. It could be a major life event or a slight shift in perspective. We'd love to hear your story!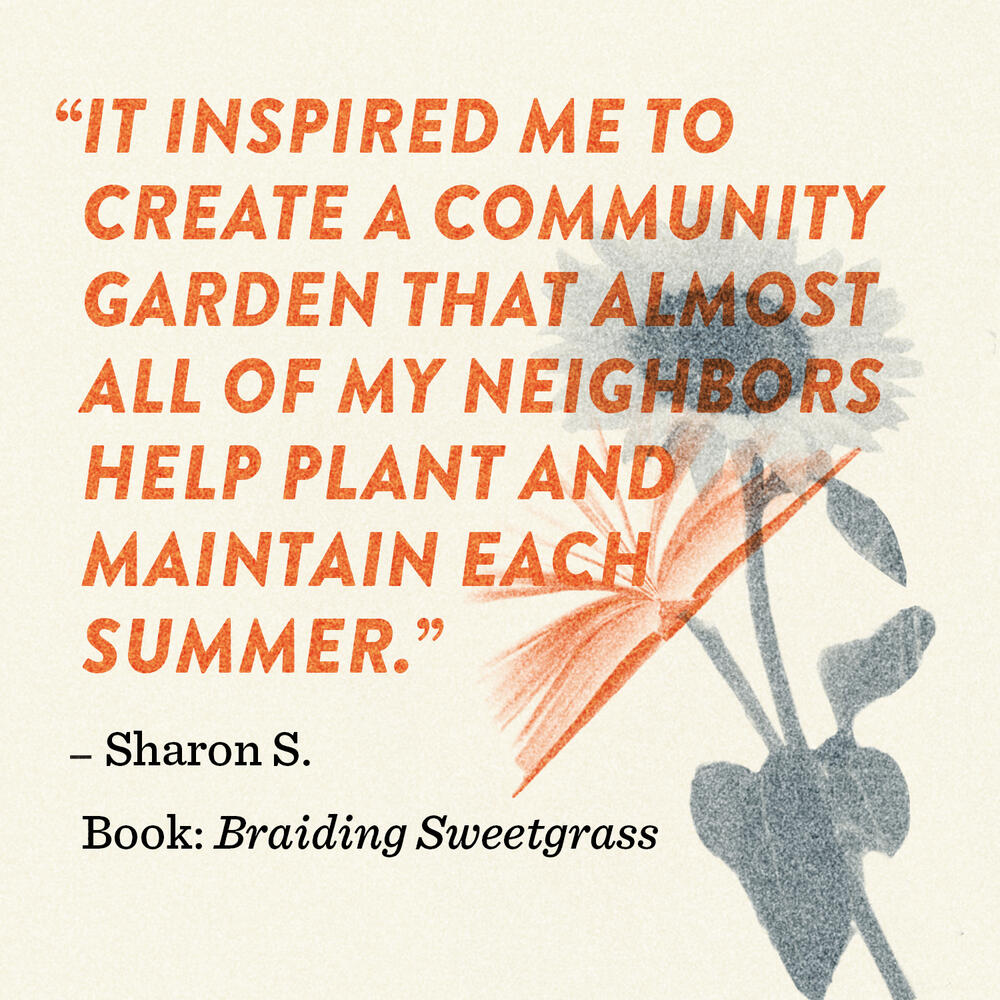 "It inspired me to create a community garden that almost all of my neighbors help plant and maintain each summer." — Sharon S. Medina, MN. Book: Braiding Sweetgrass