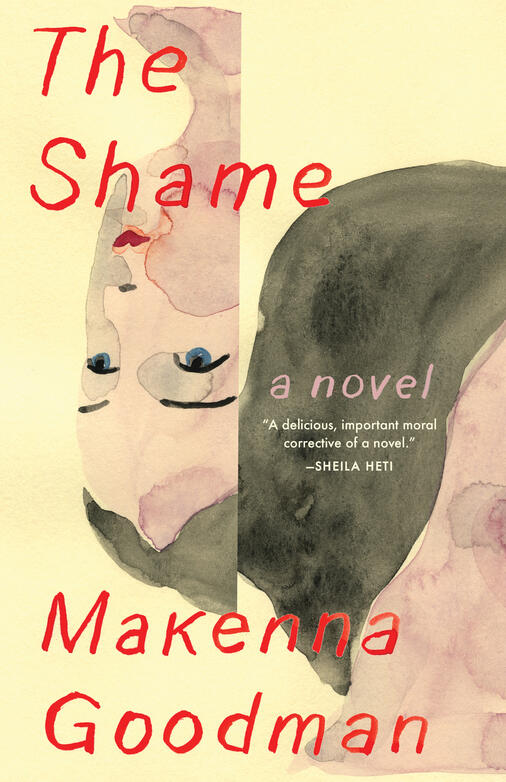 "A delicious, important moral corrective of a novel." —
SHEILA
HETI
A Refinery29 Best New Book of Fall 2020
A Literary Hub Recommended Read for August 2020
A Bustle "Most Anticipated Book of August 2020"
A Harvard Review Favorite Book of 2020, Selected by Miciah Bay Gault
A White Review Recommended Read of 2020
A Mpls.St.Paul Magazine Reading Recommendation for Fall 2020
What if you could change your life? Would you do it? How would you do it?
Alma and her family live close to the land: they raise chickens and sheep, they make maple syrup. Every day Alma's husband leaves for his job at a nearby college while she stays home with their young children, cleans, searches for secondhand goods online, and reads books by the women writers she adores. Then, one night, she abruptly leaves it all behind—speeding through the darkness, away from their Vermont homestead, bound for New York.
In a series of flashbacks, Alma reveals the circumstances and choices that led to this moment. The joys and claustrophobia of their remote life through the passing of each season. Her fears and uncertainties about motherhood. The painfully awkward faculty dinners. Her feelings of loneliness and failure. And her growing fascination with Celeste: the mysterious ceramicist and self-loving doppelgänger whose story begins as inspiration for Alma before turning into a powerful obsession.
A fable both blistering and surreal, The Shame is a propulsive, funny, and thought-provoking debut about a woman in isolation, whose mind—fueled by capitalism, motherhood, and the search for meaningful art—attempts to betray her.
Dimensions
5.5 × 8.5 × 0.5 in
Like this book? Sign up for occasional updates
Related Media
Video URL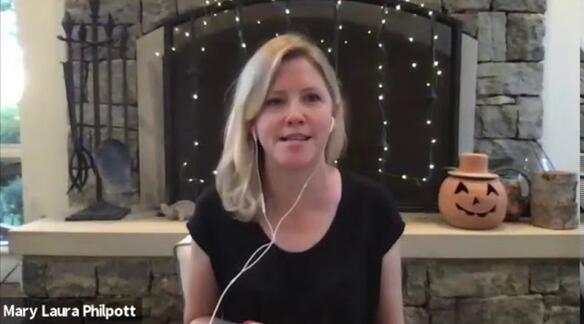 Watch: Makenna Goodman in conversation with Mary Laura Philpott | Main Street Books
Video URL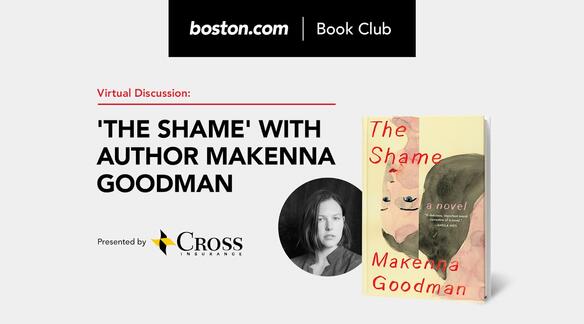 Watch: The Shame Book Club Discussion with Makenna Goodman | Boston.com
Author
Makenna Goodman is the author of The Shame, which was named a Harvard Review Favorite Book of 2020, a White Review Recommended Read, a Refinery29 Best New Book, a Literary Hub Recommended Read, a Bustle Most Anticipated Book, a Boston.com Book Club Pick, and more. Interviews, words, and work have been featured in the Los Angeles Review of Books, the Paris Review, Electric Literature, Guernica, Literary Hub, Catapult, The Rumpus, the Adroit Journal, and Commonplace Podcast, and are forthcoming in the Harvard Review, BOMB, the White Review, and the New York Review of Books. Based in Vermont, Goodman is a former editor of books on agriculture and food who writes about, among other things, the intersection of land stewardship and capitalism.
Praise and Prizes
"[A] swift and sensual debut … Goodman's sentences pulse, they are alive, with the mess and ambivalence and artistic ambition and desire for more that saturates Alma's mind as it asks, with fear: Is this all? Is this enough?"

"How to endure, how to escape, how to allow for a separate life within the mess of living the one you are in. These are the questions that make this not just a book about motherhood, but of relationships to people, the earth and the stranglehold of capitalism … A book for any woman that has ever felt captive in any aspect of life."

"Eight Books You Should Read This August, 2020"

"Alma's reckless fantasy, of complete domestic abandonment, speaks volumes about the emotional and physical labor of homestead motherhood. Goodman's debut, an engrossing page-turner, is equal parts psychological case study and searing commentary of parenting and capitalism."

"Goodman devastatingly charts Alma's anxieties about being a good-enough mother, a good-enough spouse to take to cocktails and dinner with colleagues, a good-enough advocate of all the trendy issues, including climate change and gun control, public versus private schools, organic versus micronutrient-dense foods. The tension builds, pushing Alma to plan her escape, but her journey forces her to face reality outside the filters afforded by social media. An intimate, compelling portrait of a woman under psychological tension."

"The Shame is a delicious, important moral corrective of a novel for our moment of performance, obsessive witnessing, and self-doubt, written in gripping and beautiful prose. Makenna Goodman draws a dark and suspenseful tale out of the feelings of envy women have for one another, fanned in this moment of high capitalism—a shame many of us know and feel, that reading this novel somehow helps disperse."

author of Motherhood and How Should a Person Be?

"A stay-at-home mother pulls up stakes and leaves her family in the middle of the night in this gripping, brief novel. Has Alma simply tired of the homesteading life, or is there something more to her decision to run? The Shame traces through this mystery with poise, leaving readers raw, nonetheless."

"August's Most Anticipated Books, 2020"

"The Shame is startlingly original … Part of its pleasure is in the construction—the recursive loops through the mind of a woman who is breaking down from not making the art she absolutely must make … More importantly, this is a novel about how you can feel driven to take risks that don't matter in order to avoid taking the risks that do matter."

"The Shame is one of the best debuts I've read in a long time … The bold first-person narration is a torrent of humor, self-doubt, stifled ambition, and saucy asides."

"The Shame by Makenna Goodman might be my favorite book that came out this year. I am now re-reading it. It's so inventive, the voice so sharp, the observations about identity and mothering and art making so spot on."

"Goodman's writing is lush and propulsive, creating a compact world like a fast-moving car in the night … As in [Sheila] Heti's work, here the material reality of Alma's life is fodder for continual revelations about the traps of capitalism, motherhood, and meaning."

"The Shame allowed me to forget my life, forget my name, and when I looked up, and was in my life again, I looked at it through a refreshed, deeper, and more creative, more imaginative lens."

"Makenna Goodman writes with blazing clarity and admirable wit about the joys and sorrows of raising children. Her depiction of the longing, self-loathing, and quiet rage that accompanies sidelined ambition is brilliantly complex."

author of Dept. of Speculation and Weather

"Goodman riffs on middle-class motherhood angst in her probing debut. Those who feel like they're losing themselves in the daily grind will appreciate Alma's escape fantasy."

"The Shame is a wickedly smart, wry, raw interrogation of one mother's choices. In sentences packed with wit and insight, Makenna Goodman's entrancing debut explores the envy and self-doubt that come with selecting one sort of life over another. The reader shares the narrator's desperate curiosity about how her madcap adventure will end."

"The Shame is a scarifying portrayal of a particular female madness. Keep your eye on Makenna Goodman—a writer of original voice and genuine talent."

author of A Star for Mrs. Blake

"The Shame impresses one with its intelligence and artistry. What goes on inside a woman remains the new frontier."

"A sharp, poetic debut … Shame and self-loathing have found an honest, witty, and absolutely relatable ride in The Shame."

"A haunting, unsettling story of motherhood, marriage, capitalism, making a life (and a living), and the nature of relationships."

"9 Great Books About Motherhood to Add to Your

TBR

Pile"

"I'm generally a slow reader, but I devoured Makenna Goodman's incisive debut novel, The Shame, over the course of a couple days. In exquisitely composed sentences … The Shame illustrates the struggle of making art in the time of late capitalism and the isolation of at-home caregiving, among other themes. Goodman's book profoundly moved me."

"For a book just shy of 150 pages, Goodman paints a thematically-rich portrait of the inner desires, insecurities, and obsessions that we all sometimes feel, but can be hard to admit—with many layers to ponder long after you close the cover."

Book Club Selection, October 2020

"The Shame is about what it means to build a life in a world increasingly governed by contradiction, striving to be both ethically and personally fulfilled. There are no easy answers to be found within these pages, but there is something heartening nonetheless about Goodman's brilliant embrace of the questions themselves."

The Arkansas International

"It's the voice that made this novel so good, the energy and the momentum even while narrating very small moments — which, perhaps we've all been reminded in these recent months of only small moments and every one of them looming large, have always been bigger than they get credit for being."

"Pastoral, precise and lyrical."

"This cutting, furious, funny novel stays with me. It follows a woman on the verge of a significant decision, and takes on so much—art, envy, animal tales and storytelling, market and money, dignity and doubt, motherhood."

Megha Majumdar, author of A Burning, on Twitter

"Very funny and gutting."

Lauren Groff, author of Florida, on Twitter

"Unsettling, smart, perceptive … [The Shame is] is about personhood, marriage, motherhood, rural life, instagram life. V v good."

Emma Straub, author of All Adults Here, on Twitter

"[A] provocative, sharp debut, a piercing look into the alienation and urgency felt by so many women, who feel isolated by circumstance, by obligation, and by the allure of the digital world. Goodman's method of telling Alma's story — through flashbacks and fable — is resonant and funny, allowing readers a sideways peek into a world in upheaval."

Best New Fall Books of Fall 2020

"I was entranced by The Shame by Makenna Goodman."

Emily Gould, author of Perfect Tunes, on Twitter

"A slender, one-long-afternoon-at-the-shore read."

Rumaan Alam, in New York Magazine

"[A] smart, provocative, and powerfully original novel … Ultimately, The Shame's genius is in making its readers complicit in the culture it exposes—that inescapable mix of judgment and envy that fills us (and fills us with shame) when we get a glimpse into another mother's life."

"Everyone should pick up The Shame by Makenna Goodman. The language, wow, but also the searing truths."

Chelsea Bieker, author of Godshot, on Twitter

"It's thrilling to spend time with author Makenna Goodman — that mind! that eye! that curiosity! She's like a fox and baseball pitcher and tiger lily all in one."

"Goodman manages to create a character who is desperate, imaginative, and lost, evoking an image of motherhood that is Elena Ferrante-adjacent in its subtle rage and self-doubt … The Shame feels ultra-relevant in its interrogation of the contemporary female psyche and the pressures of marriage, motherhood, and career."

"Getting to the land of perfect contentment is next to impossible. Confronting the truth of this absurd situation — life — is at the heart of this provocative and brilliant novel."

Rebecca Hussey, "Reading Indie" newsletter

"Sometimes a book comes along at the precise moment you need it and knocks you flat on your ass and punches you in the face and grabs your heart in its fist and makes you feel alive again, makes you care about the rise and fall of sentences again, and offers hope for the future of literature … Makenna Goodman's argument about art and capitalism and the woman artist is defiant and honest and subversive and true … It's a book I can't quit. A book I wish I wrote, wish I could have written, hell, I wish I had a fraction of the chops and unflinching bravery that Makenna Goodman wields effortlessly in her searing sentences … What a beautiful, blazing sight."

"We begin as Alma, our narrator, flees her two young children, husband, and pastoral life in the Vermont countryside, heading for New York City. From there, Makenna Goodman's daring first novel examines what led up to this moment, and how even an existence that many people of my generation believe is the 'Ideal Life', of motherhood, of living off the land, of ethical consumption, a life of intention, is still not without its limitations. It's necessary work, a novel that felt like a distant relative of the all-time great novel Revolutionary Road. The Shame is as exacting and defiant, and at times, as existentially gutting. I loved it."

"Husbands beware: tigers sleep beside you in bed at night. House-cats by day, sultry and creeping by night—you don't know the fantasies that keep their lips curled in pleasure … Goodman sustains a whipcrack of tension throughout until the unstoppable climax which has a surreptitious feel to it, as if the author is testing the reader: come on, you'd do it too. Neatly written and gilded with stunning lines, The Shame is an unblushing proposal of what lies beneath the observer and the observed, the nuclear family, the tranquil smile of a housewife's face as she slowly gives pieces of herself away every day. A contemporary fairy tale with a warning."

"The Shame is a brilliant look at what it means to be a woman in the world right now. In captivating, witty prose, Makenna Goodman writes of the beauty and challenges of rural living, how motherhood and art sometimes collide, and of the insidious ways that technology can infiltrate a life. I adored this fierce, impressive debut!" 

"A novel about motherhood, marriage, and the shifting, elliptical nature of desire, The Shame considers the notion of escape in our modern age with exhilarating verve."

"The blurbs from Sheila Heti, Jenny Offill, and Helen Phillips are perfect, because any fans of those writers will become a fan of Makenna Goodman after reading The Shame. Alma's voice is clear [and] compelling, and the conflict between society's expectations and her lived experience as a mother and wife will surely resonate."

"The Shame is a unique and compelling novel about ambition and motherhood, set within pastoral Vermont. Goodman has written an impressive debut."

"In Makena Goodman's slim novel, the voice of Alma rings clear. She's grappling with the insecurities faced when you find yourself taking stock of your life, seeing how you measure up, a pasttime indulged in by many a woman, many a mother. She wants to be the type of woman who makes the best pie, or teaches creative lessons to her children on walks through the woods, and to that end, she strives. The flow of consciousness style lends itself to her unraveling and winding back up."
You Might Enjoy
Based on this book, we recommend you try…
Blog Post
Milkweed Staff — 05/17/2023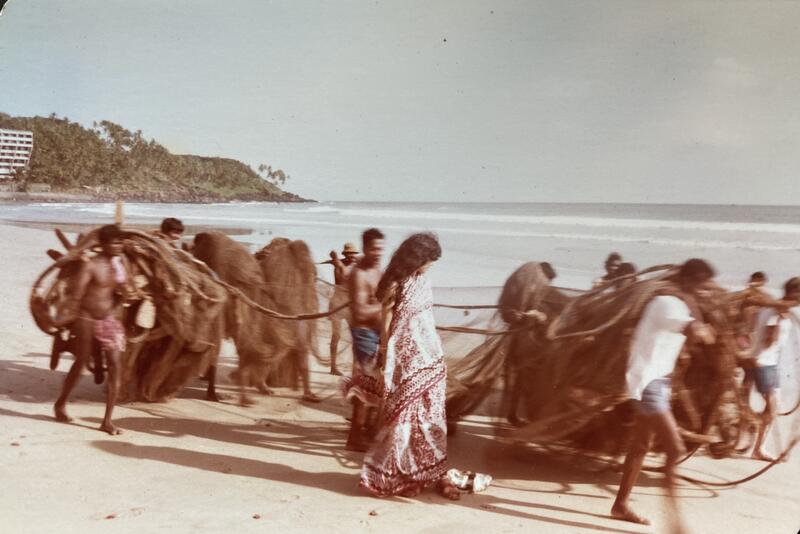 Shilpi Suneja's debut novel House of Caravans is filled with life and intrigue as one family navigates post-Partition India and…
Event
Join author Kerri ní Dochartaigh in prioritizing your creativity for 10 days in spring 2025 at the seaside village of…