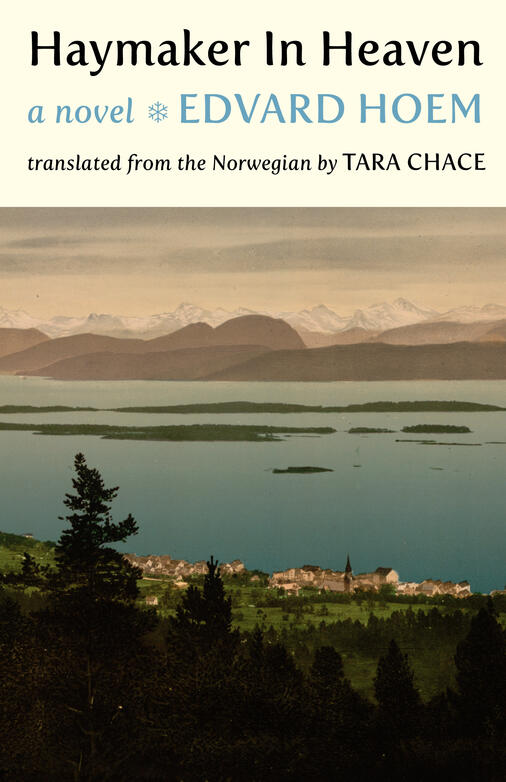 "Hoem, drawing from his own family history, masterfully distills the seismic shifts of emigration into the poignant farewells of one family."—
BOOKLIST
From one of Norway's leading writers, translated into English for the very first time, comes a transatlantic novel of dreams, sacrifice, and transformation set at the turn of the twentieth century.
The year is 1874. Nesje is a recent widower with a young son, working as a haymaker on an estate in the town of Molde and steadily clearing his own small holding. Then he meets Serianna—an outsider, looking for work, who takes him fishing and smokes a pipe and is thoroughly unlike anyone he's met before. Soon the two fall in love and marry, and Nesje begins to dream of a prosperous future.
But prosperity is hard to come by. Some Norwegians—including Serianna's spirited sister, Gjertine—have begun to immigrate to the American West, attracted by the glimmer of land and commerce. One of Nesje's sons follows, while another moves to the city and becomes a wealthy merchant, and another is adopted by Serianna's childless brother and sister-in-law. In Norway and in America, however, the turn of the century is approaching: mechanization is superseding skilled labor, the moneyed classes are growing ever more powerful, and sacrifices don't always deliver what was promised.
Haymaker in Heaven is a sprawling saga—drawn from Edvard Hoem's own family history—and a vivid portrait of two countries at a critical moment of intersection.
Keywords
Norway, american west, immigration, novel, family saga, haymaker, rural life, villages, Scandinavia, historical fiction, South Dakota, Minnesota
Dimensions
8.5 × 5.5 × 2 in
Like this book? Sign up for occasional updates
Praise and Prizes