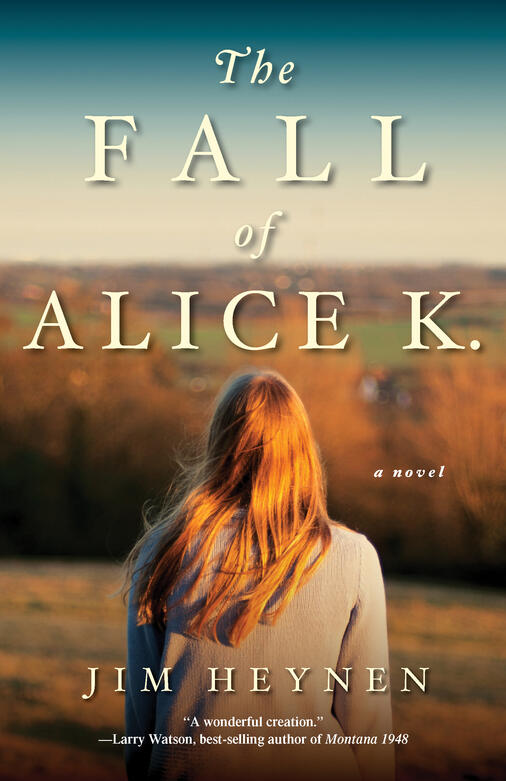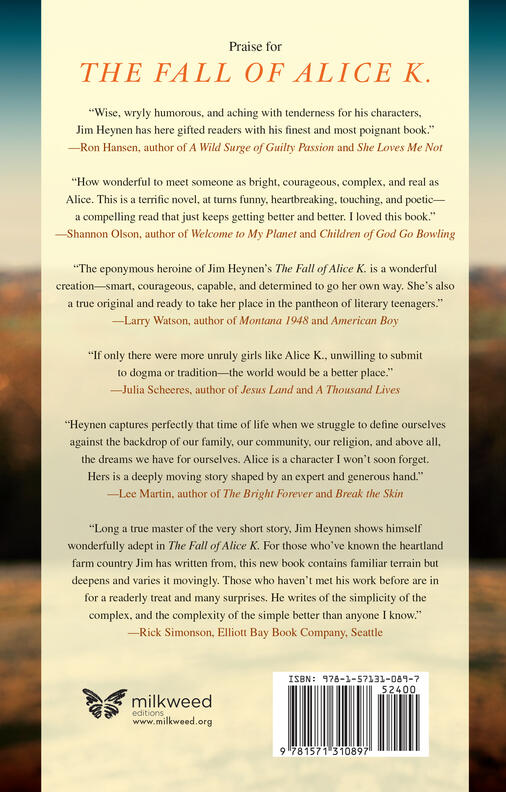 The Fall of Alice K.
"A finely focused, perfectly calibrated story." —
MINNEAPOLIS
STAR
TRIBUNE
Seventeen-year-old Alice Marie Krayenbraak is beautiful and witty, a star student and a gifted athlete. On the surface, she has it all. But in Alice's hometown of Dutch Center, Iowa, nothing is as it seems. Behind the façade of order and tidiness, the family farm is failing, Alice's mother awaits the apocalypse, and her parents are planning to send her special-needs sister away. On top of it all, Dutch Center has been rattled by an influx of foreign farm workers.
In the fall of her senior year, Alice falls in love with Nickson Vang, the son of Hmong immigrants. Caught at a moment of personal and community transformation, Alice and Nickson must navigate their way through vastly different traditions while fighting to create new ones of their own.
Funny and provocative, amusing and unsettling, The Fall of Alice K. is an unforgettable novel from celebrated author Jim Heynen.
Dimensions
5.88 × 8.75 × 1.13 in
Like this book? Sign up for occasional updates
Praise and Prizes