Noʻu Revilla Wins 2021 National Poetry Series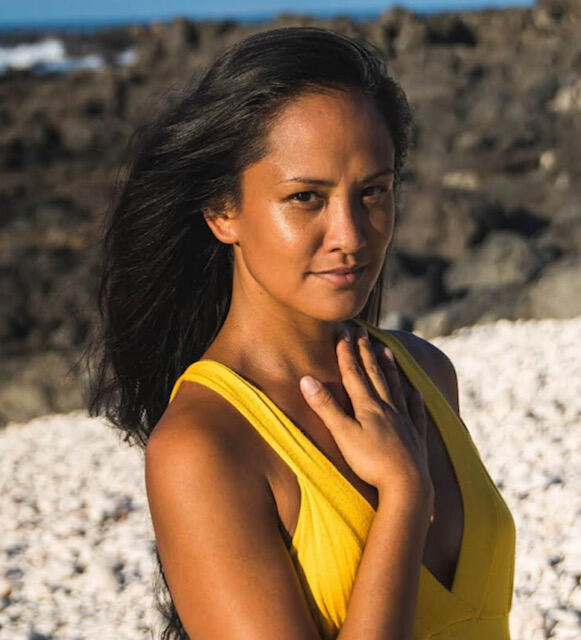 We are thrilled to announce that Noʻu Revilla has been named one of five winners of the National Poetry Series for 2021. Her manuscript Ask the Brindled was selected by Milkweed poet Rick Barot and will be published in August 2022. In addition to publication, Revilla will receive $10,000.
Noʻu Revilla is an ʻŌiwi (Native Hawaiian) queer poet and educator. Born and raised in Waiʻehu on the island of Maui, she currently lives and loves in the valley of Pālolo on the island of Oʻahu. Her work has been featured or is forthcoming in Poetry, Literary Hub, Anomaly, Beloit, the Honolulu Museum of Art, and the Library of Congress. Her latest chapbook Permission to Make Digging Sounds was published in Effigies III in 2019, and she has performed throughout Hawaiʻi as well as Canada, Papua New Guinea, and the United Nations. She is an Assistant Professor at the University of Hawaiʻi-Mānoa, where she teaches creative writing with an emphasis on ʻŌiwi literature, spoken word, and decolonial poetics.
Milkweed author Rick Barot—author of The Galleons—describes Ask the Brindled as follows:
"Poised in the electric space where history and lyric converge, Noʻu Revilla's Ask the Brindled has new things to say about old things—the work of love, the work of family and community, the work of articulating a self that is 'shattered & many-named.' Sustained by a wily variety of forms, the poems' abiding figure is the shapeshifter, underscoring Revilla's accomplishment of a complex testimony. With both tenderness and urgency brought to poetry's reparative labor, Ask the Brindled shows survivance as a gorgeous unfolding of story and polemic, audacity and song."
Previous winners published by Milkweed Editions include Philomath by Devon Walker-Figueroa, selected by Sally Keith; Thrown in the Throat by Benjamin Garcia, selected by Kazim Ali; Eyes Bottle Dark with a Mouthful of Flowers by Jake Skeets, selected by Kathy Fagan; feeld by Jos Charles, selected by Fady Joudah; I Know Your Kind by William Brewer, selected by Ada Limón; Not on the Last Day, but on the Very Last by Justing Boening, selected by Wayne Miller; Double Jinx by Nancy Reddy, selected by Alex Lemon; Bone Map by Sara Eliza Johnson, selected by Martha Collins; and Visiting Hours at the Color Line by Ed Pavlić, selected by Dan Beachy-Quick. See all previous winners and books here.
Learn more the National Poetry Series and other prize opportunities here.